1. The History of Tango Textiles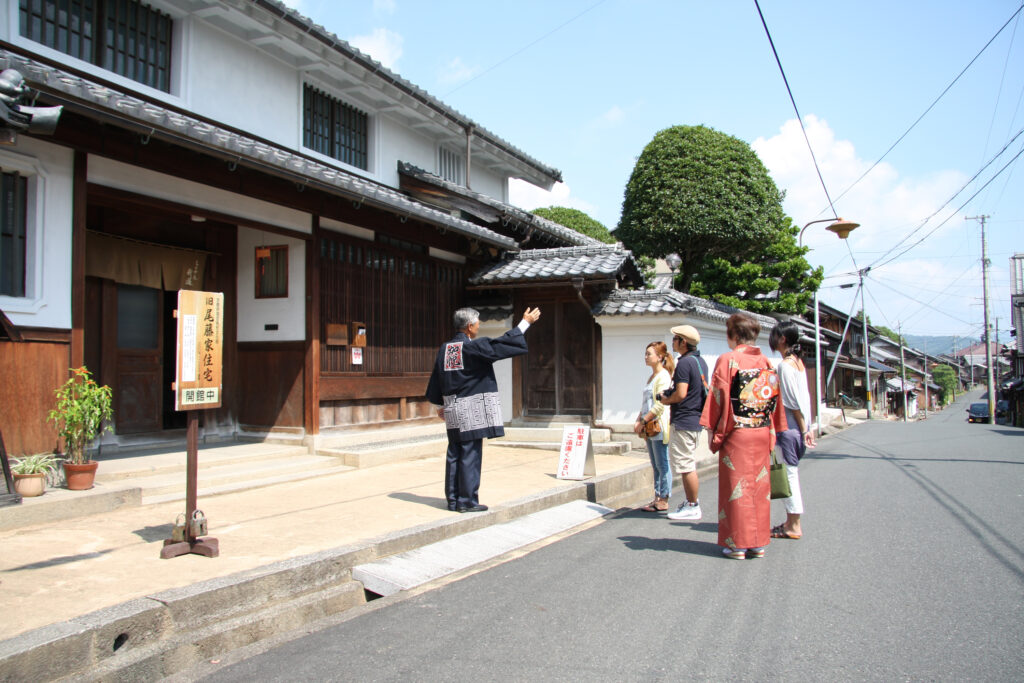 Historical records show that production of silk textiles began in the Tango region in the eighth century. There's even evidence of the local silk having been presented as an offering to the Imperial court. A major turning point came in the mid-eighteenth century when methods for making what is now known as Tango chirimen (delicately textured silk crepe) were introduced to the area. Ensuing technical innovations turned Tango into a major hub of silk textile production. Today, some seventy percent of Japan's kimono fabric is made in Tango.
Tango's modern textile industry is centered in the municipalities of Kyotango and Yosano. About 600 workshops are involved in various aspects of production from weaving through to dyeing and finishing. The northern part of Yosano in particular is home to Chirimen Kaido, or Chirimen Silk Road, a historic street where rows of old textile studios and residences of merchants who prospered in the textile trade have been preserved.

One of the reasons the silk textile industry flourished in Tango is the climate and geography of the area. High rainfall and winter snow cover make it damp year-round, and thus an ideal environment for silk thread, which breaks easily in dry conditions. Another factor is the availability of water. From the preparation of thread through to the final finishing, Tango chirimen requires a huge amount of water. The rain, snow and nearby river are an abundant source of high-quality water that yields pure white, supple silk fabric.