Woodland Kyoto
Visiting Miyama's Thatched Village by rental E-bike
Time required : 2.5hours to 4hours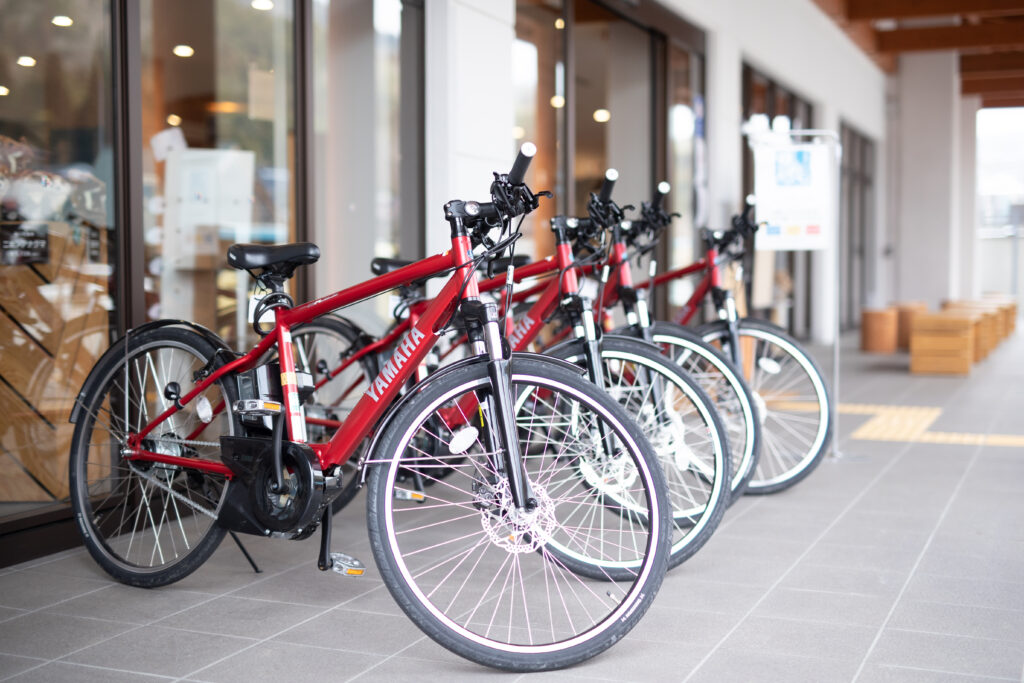 The thatched village or Kayabuki no Sato is the most visited attraction in Miyama. Almost the whole village is composed of old thatched houses and is carefully maintained as a cultural heritage site. Why not rent an e-bike to visit the village? You may encounter the other scenery you cannnot experience if you are driving. Here is the cycling route to the thatched village and recommended spots to stop by.
1

Kyoto Tamba Kogen Quasi-National Park Visitor Center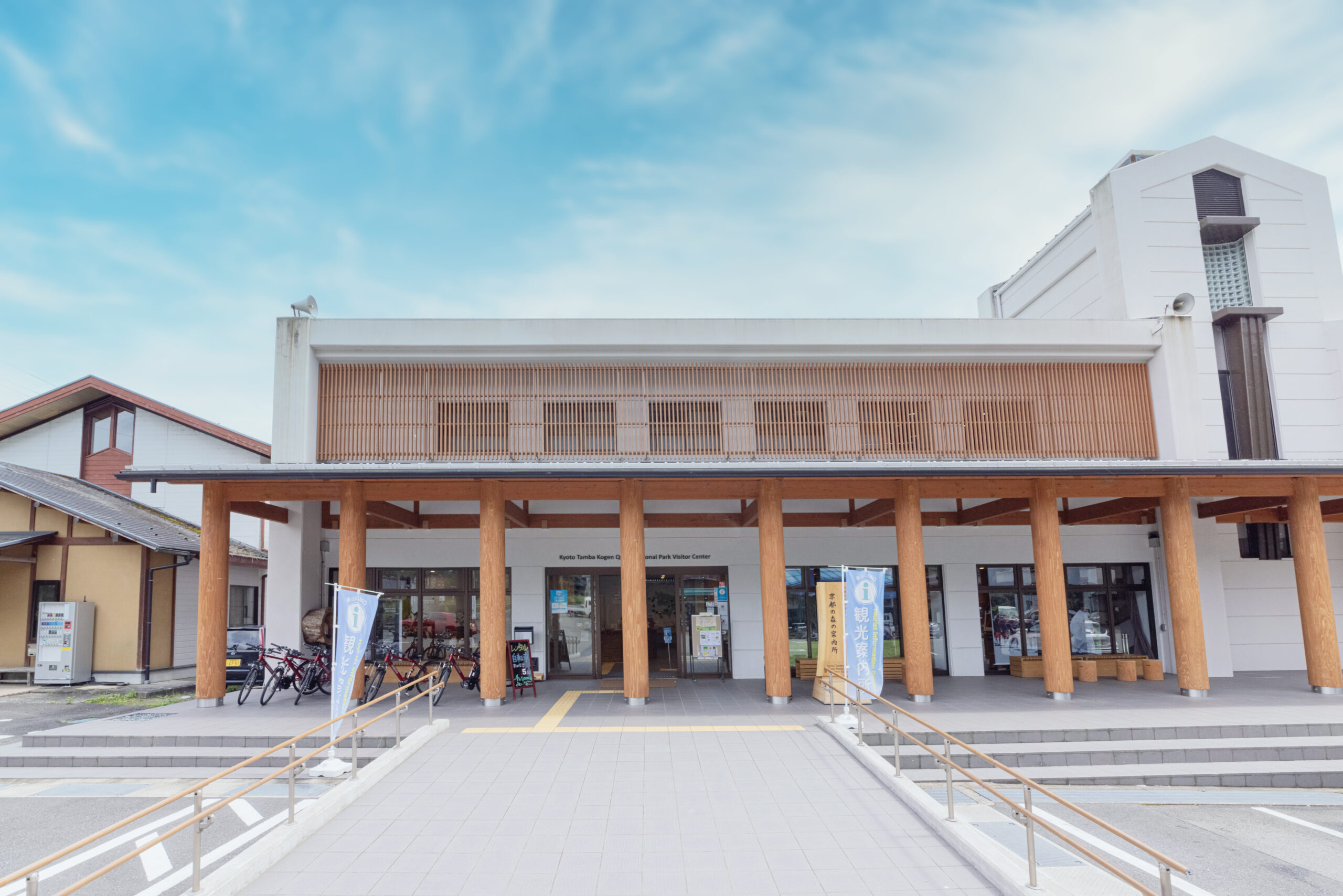 To explore wide region of Miyama, approximaterly 340 square meters, roaming the area by e-bike is one of the most recommended options.
Rental E-bike is available at Kyoto Tamba Kogen Quasi-National Park Visitor Center:

《Price》
・less than 4hours:JPY ,000円/bike
・4 hours or more (return not later than 17: 00 on the same day):JPY1,500円/bike
+ JPY1,000 deposit/bike (refunded upon your e-bike return)
《Rental Hours》9:00~17:00
《Closed》Wed.
Tel

0771759030

Address

23 Shimo agake Miyamacho

Access
15 minutes by bicycle
2

Rennyo's Waterfall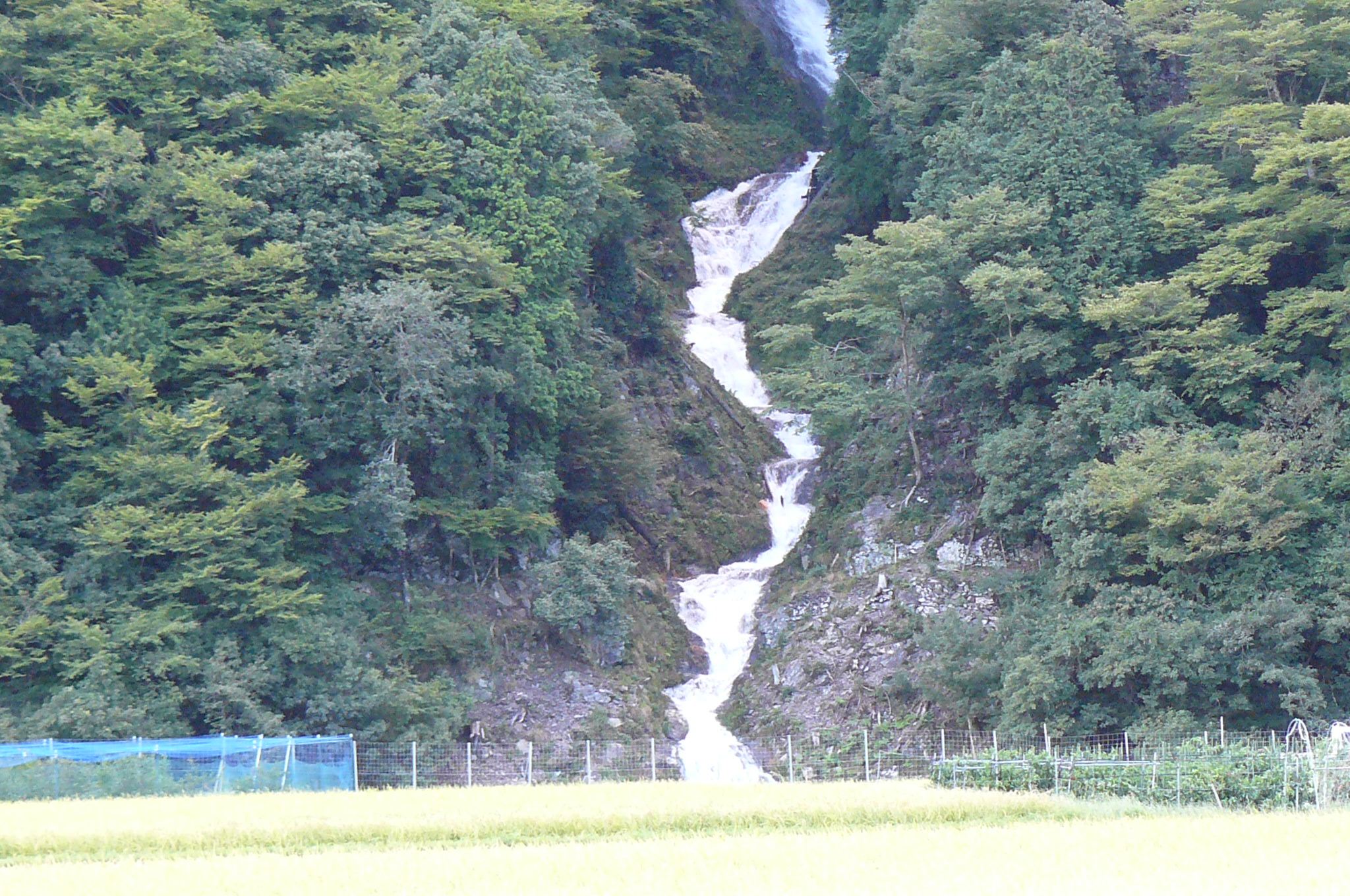 On the way toward Thatched Village from the Roadside Station Fureai Hiroba, you'll find the Rennyo's Waterfall on the left hand side. In 1475, Rennyo Shonin, the distinguished Buddhist priest of Jodo Shinshu sect, arrived here on his way from Yoshizaki (in Niigata area) via Obama (in Fukui are) to Settsu (Hyogo area), and highly praised this fall. Since then, the fall is called "Rennyo's Waterfall". It is 68 meters high waterfall and water is falling down straight for first 1/3 and then flowing down on surface of rocks. Its view after rain is superb.
Address

Uchikubo Miyama Town Nantan City Kyoto Prefecture

Access
3 min walk
3

Morishige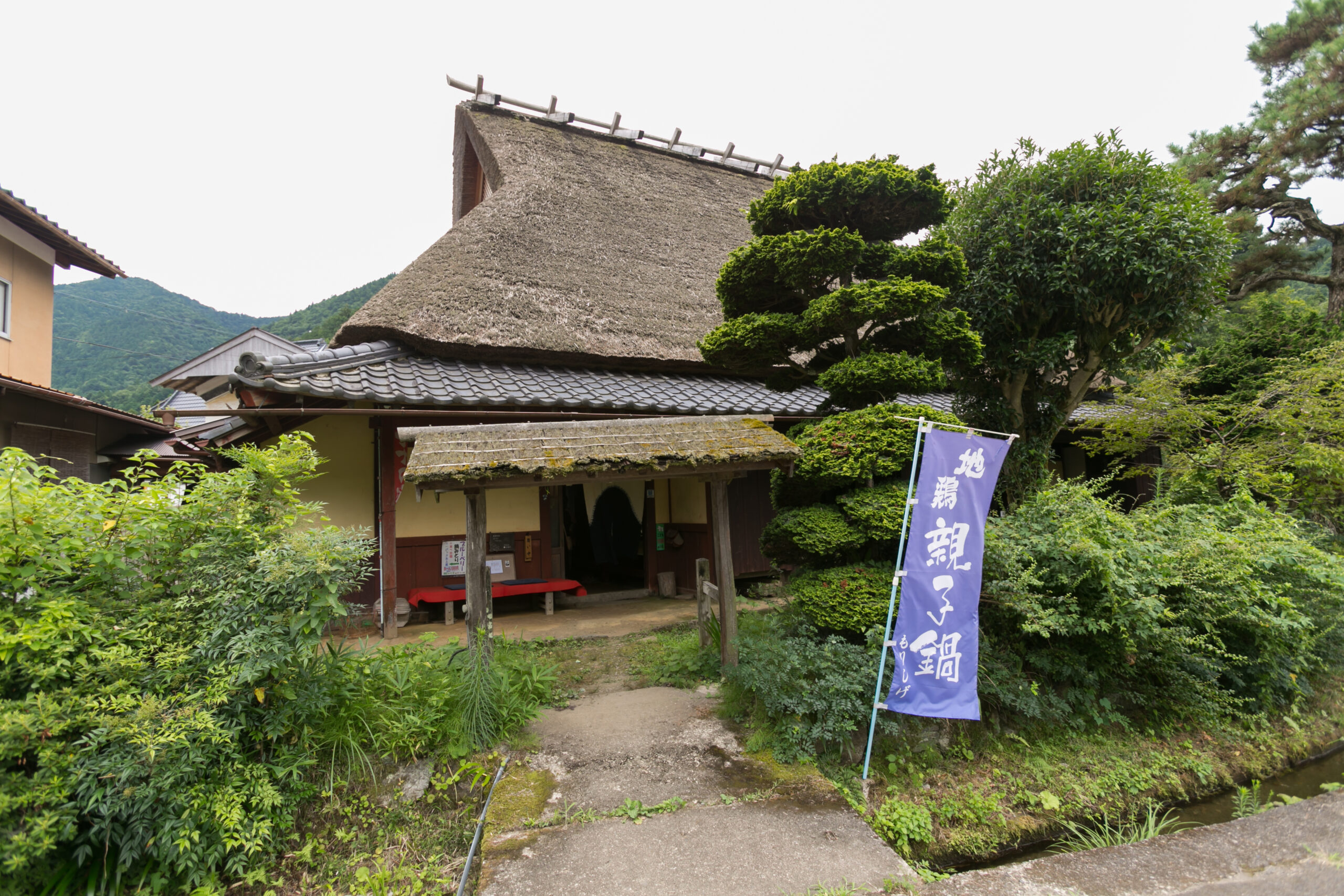 Morishige is 150-years-old thathced roof house restaurant located just 3 minutes walk from Rennyo's waterfall.
Have local chicken hot pot and soba backweat set for your lunch!

《Open hours》11:00~15:00
《Closed》Sun., Mon. and Tue.
Tel

0771-75-1086

Address

15 Taninoshita Uchikubo MIyama Town Nantan City Kyoto Prefecture

Access

Hours of Operation

11:00-15:00
15 minutes by bicycle
4

Miyama's thatched village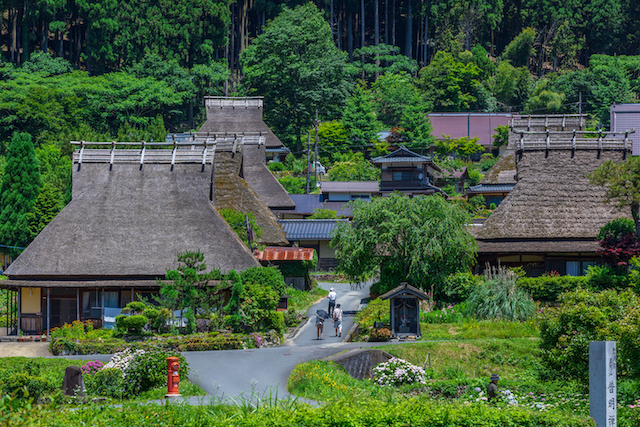 15 minutes by e-bike from Morishige, you'll arrive Miyama's Thatched Village. The breathtaking views of the thatched roofs with a mountain backdrop is overwhelming. The village is heritage site, designated as important traditional buildings preservation district by Japanese government.

Entrance of cars and bikes are not allowed by outside visitors. Park the e-bike at free parking space for bikes and stroll around the village.

If you'd like to stroll around with detailed explanation of the village by English speaking guide, we recommend Thatched Village Guided Walk (https://miyamanavi.com/en/activity/detail/englishguidedwalk.html)
*3 days prior booking required.
Access
5

Miyama Folklore Museum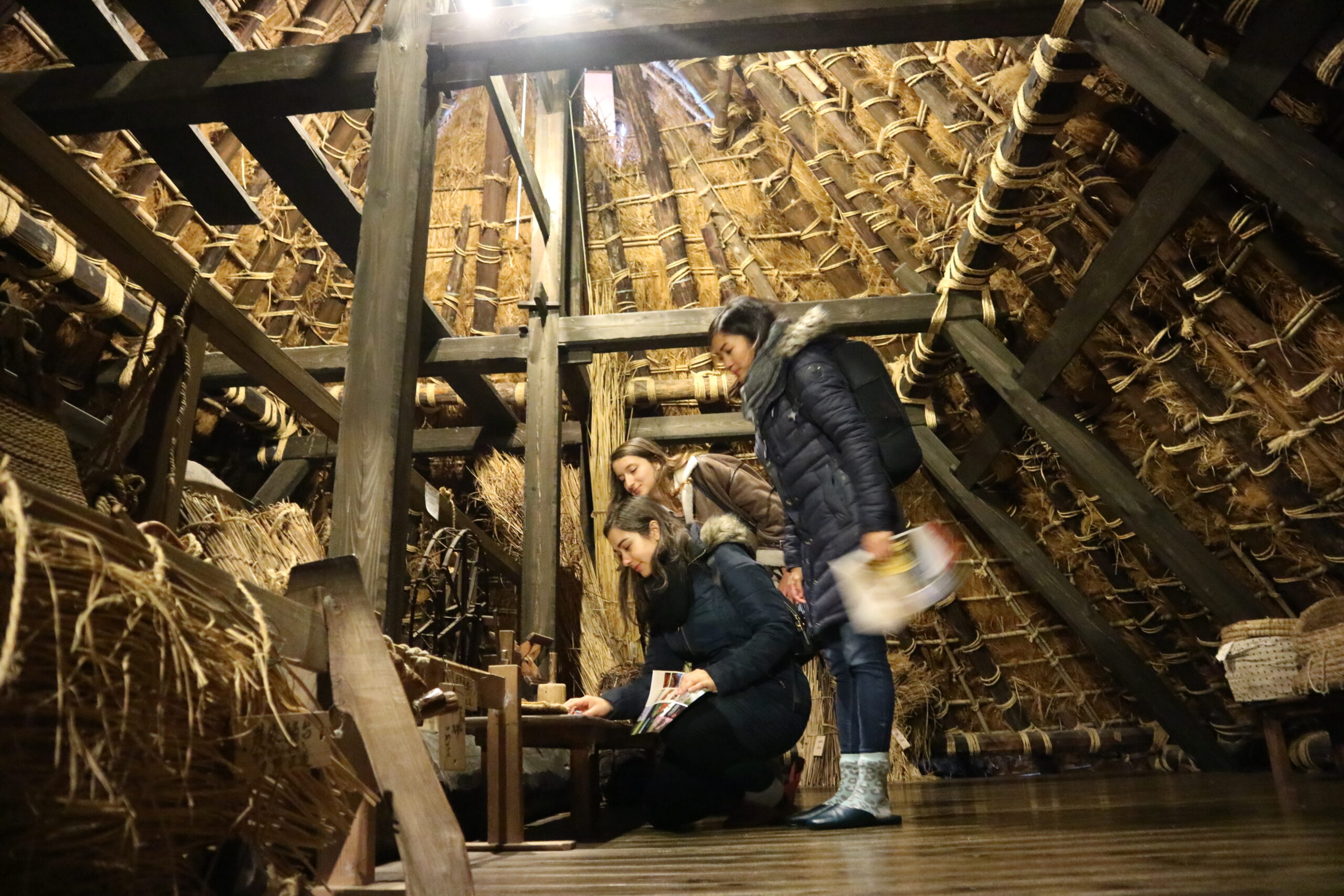 Of 50 houses 39 are thatched roof houses in this village. Wandering around the village, it's like you are travelling back to rural old Japan 100 years ago.
Almost all houses in the village are residential dwellings. One of a few houses in the village you can enter is Miyama's Folklore Museum. Go up to the attic and see see the backside of thatched roof!

《Open》
Dec - Mar 10:00~16:00
Apr - Nov 9:00~17:00
《Admission fee》Adult (age 16 or above) JPY300
《Closed》Mon.

Hours of Operation

9:00 to 17:00 (April to November) 10:00 to 16:00 (December to March)
6

Cafe Milan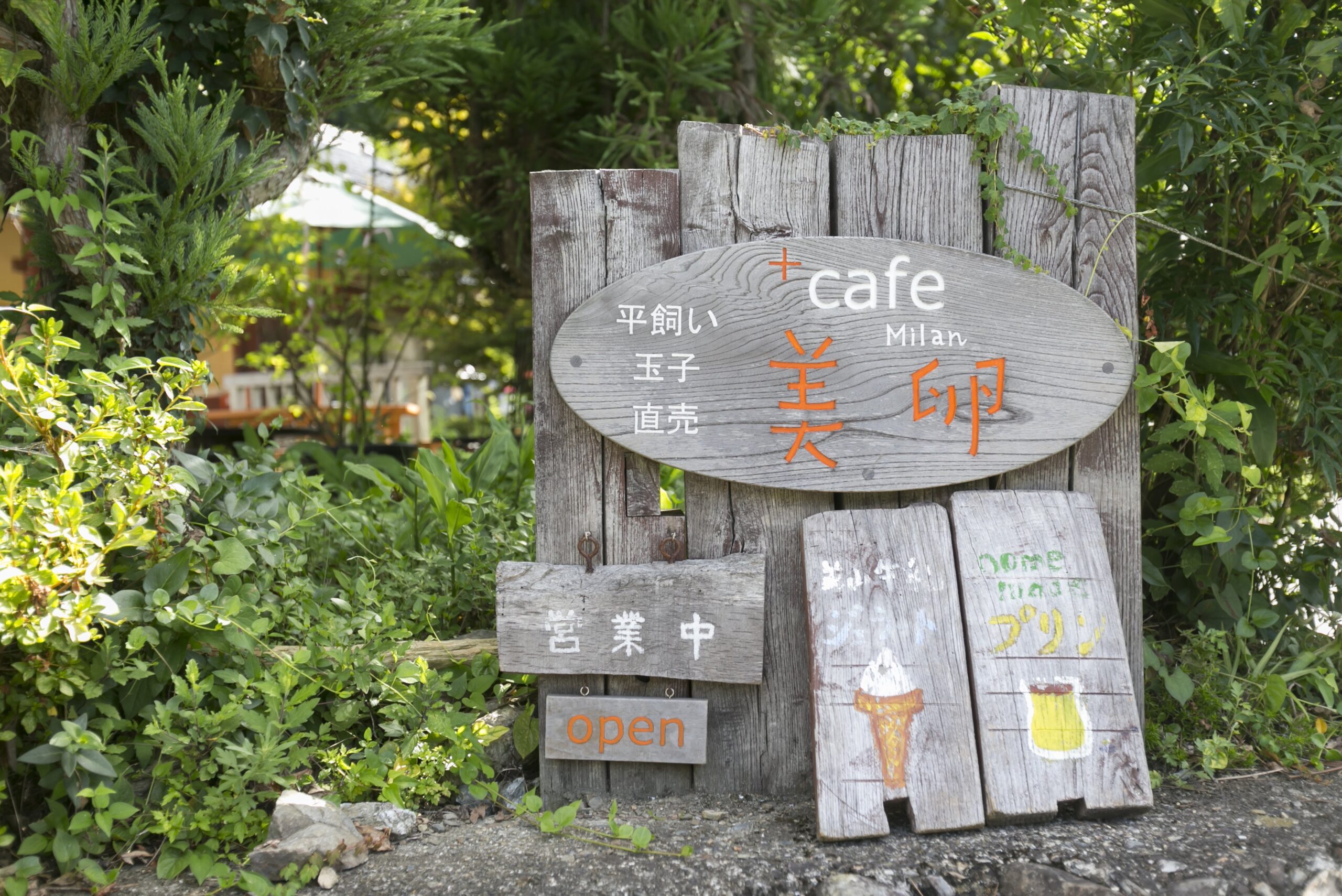 Have a break at Cafe Milan! Try their homemade custard pudding using free-cage eggs from its chicken farm! Everyone is surprised by its creamy rich taste. You can also have gelato made from Miyama Milk.

《Open》10:00~17:00
《Closed》Wed
Address

42 Kanmaki Kita Miyama Town Nantan City Kyoto Prefecture

Hours of Operation

10:00-17:00 (closed Wed.)
5 minutes walk
7

Chii Hachiman Shrine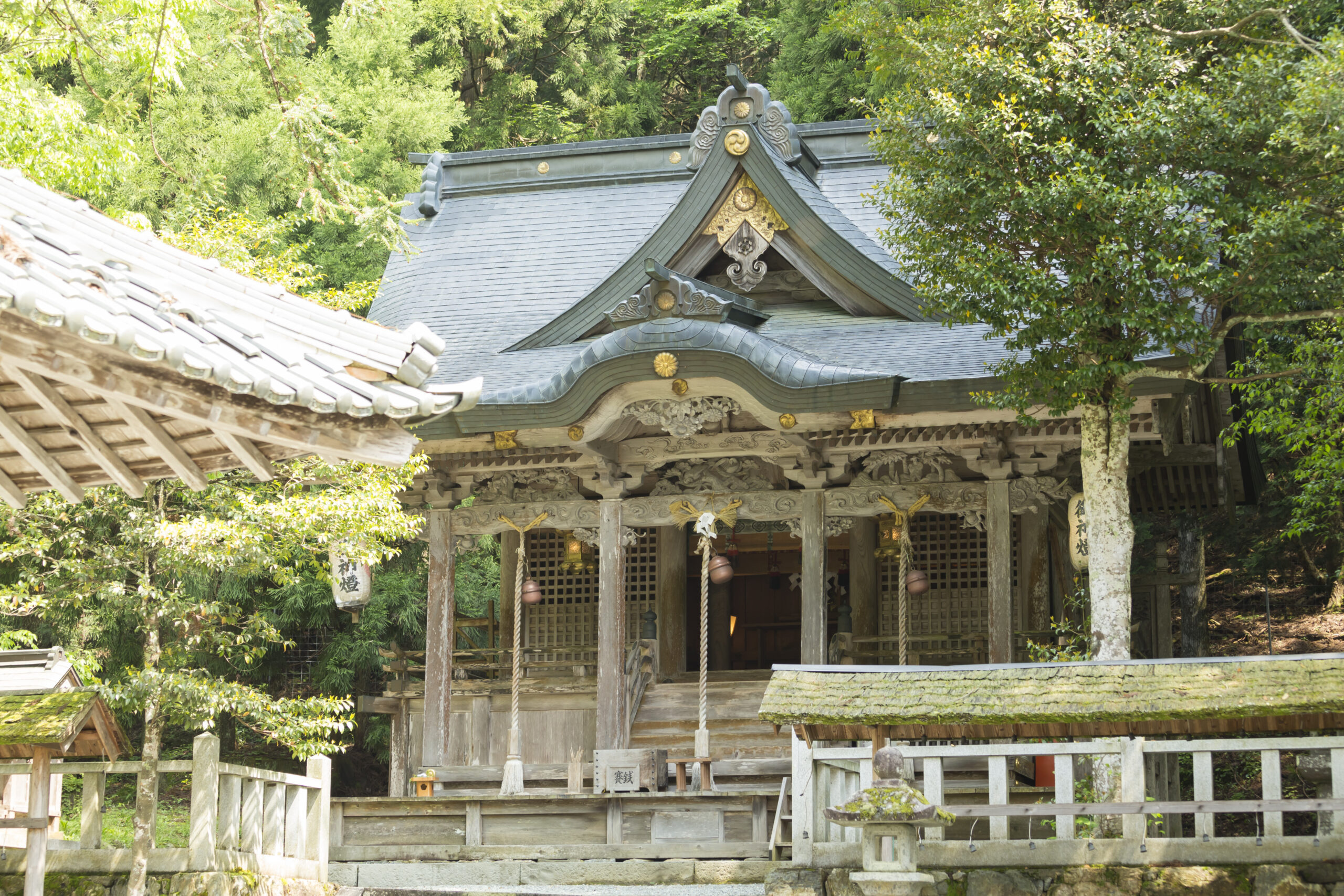 It is around a 5-minute walk from Cafe Milan to the staircases leading to the main shrine of the Chii District where Miyama's thatched village is located. From the top of the stairs at the shrine's torii gate, you can get a panoramic view of the entire village.

The precinct of this shrine is designated as the heritage site by Kyoto Prefecture. Also the shrine's main hall that is renowned for its intricate carvings is currently a Prefectural Cultural Property.
Access
5 minutes walk
8

Nagayoke Bridge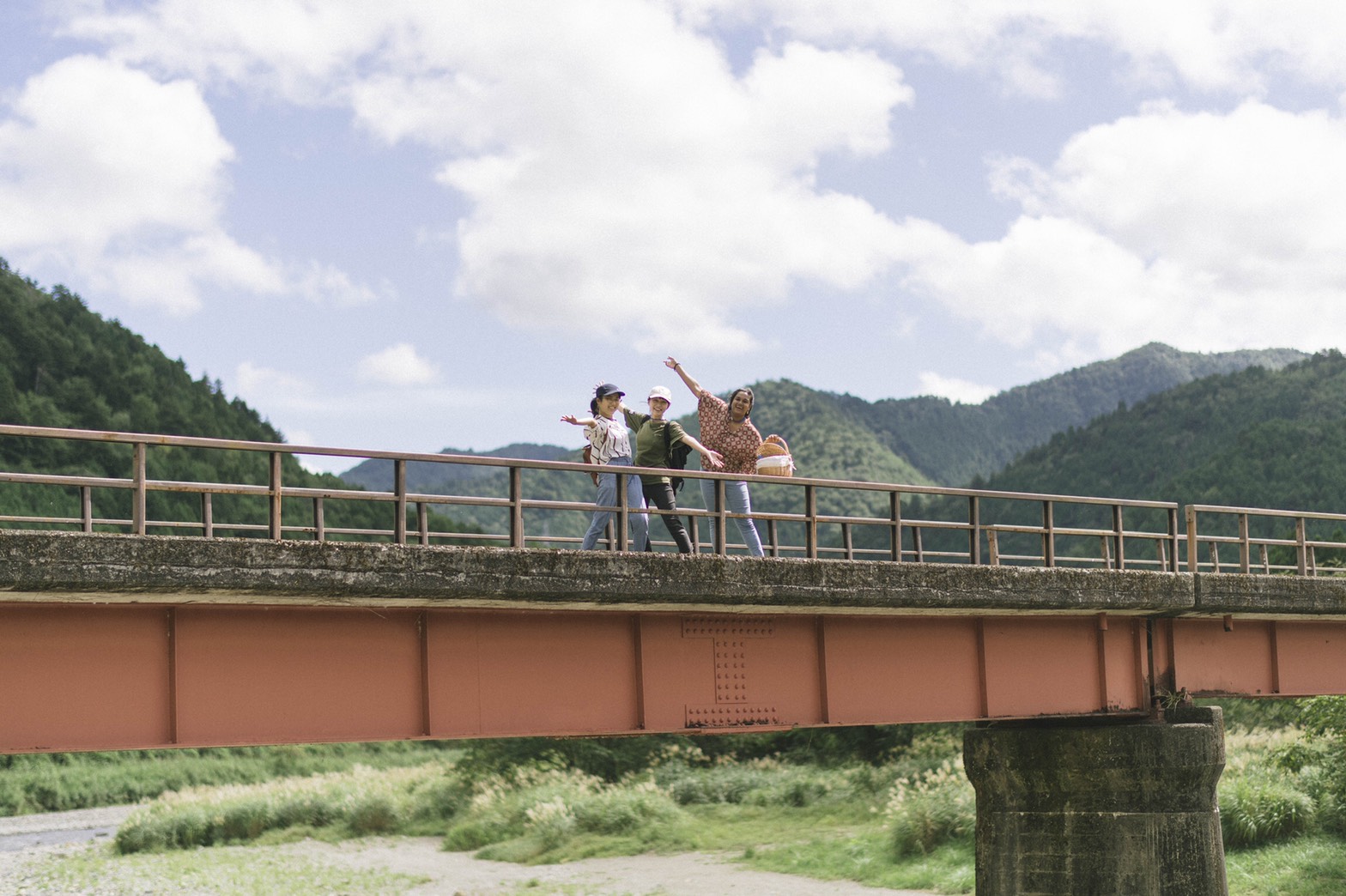 Walking down to the entrance of the village and you find Nagayoke bridge, crossing the gorgeous Yura river. From the bridge, you can overlook the entire village. Take selfie with the quaint little village.

Access
9

Kaya field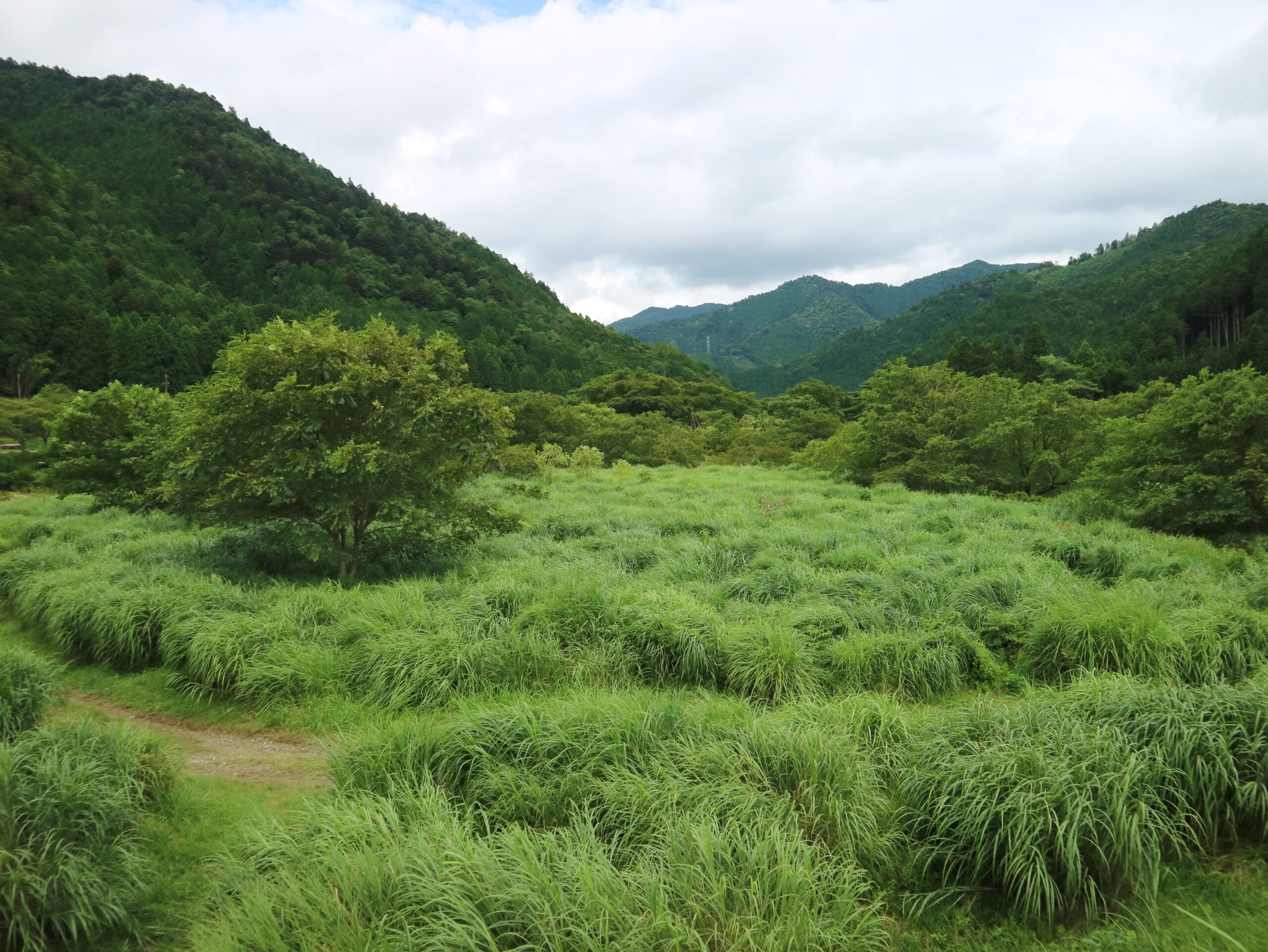 Now, fully enjoyed the thatched village (Kita village), let's take a little detour to get closer to landscape of other village (Minami Village) on the way back! After you pass the Nagayoke bridge, you'll find kaya field which is another rural landscape unique to this area.


40 minutes by bicycle
10

Miyama's Roadside Station Fureai Hiroba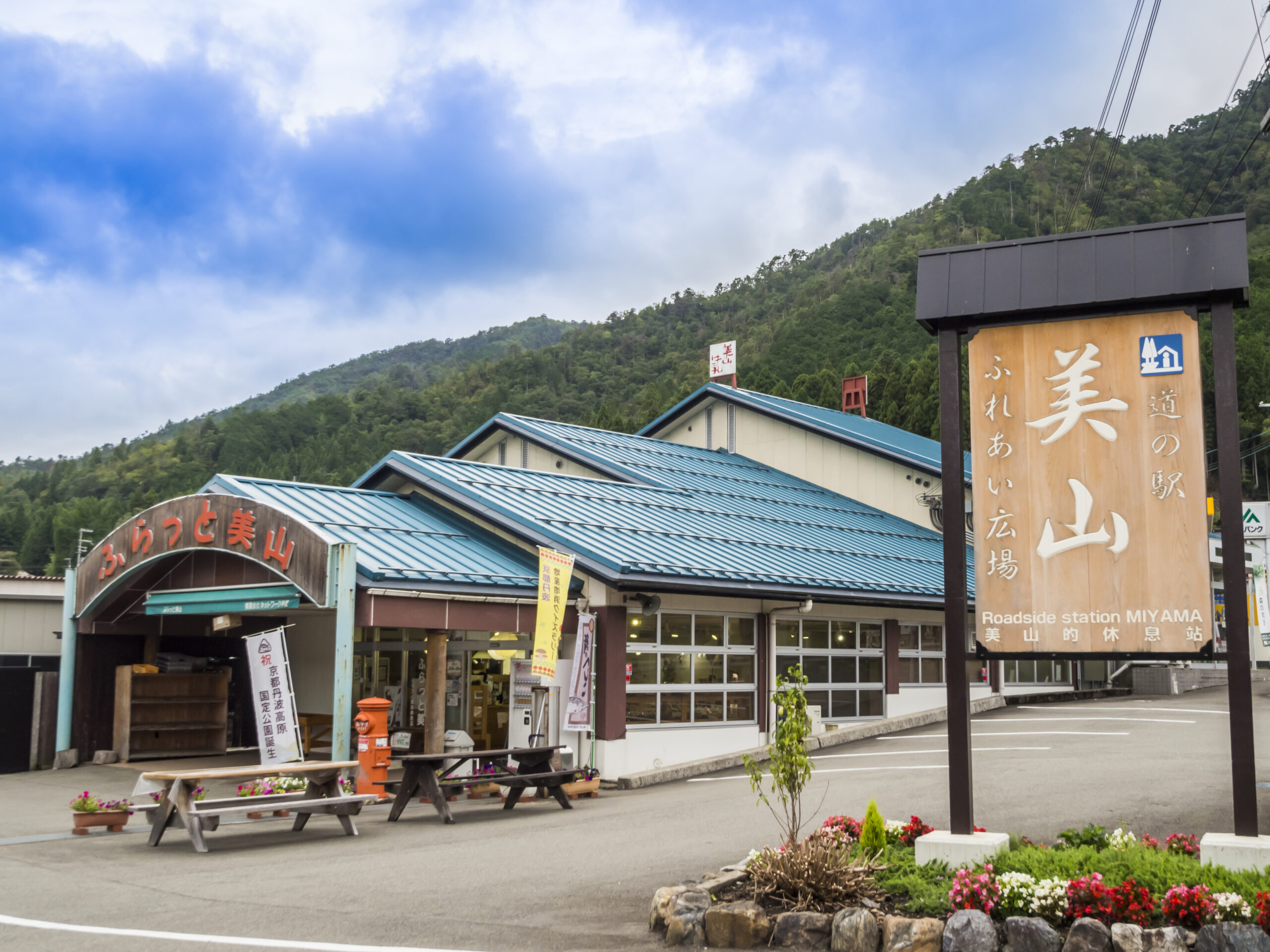 After 40 minutes ride from Miyama's thatched village, back to Miyama's Roadside Station. Return your E-bike at Kyoto Tamba Kogen Quasi-National Park Visitor Center and enjoy your shopping!
The shop "Furatto Miyama" has great assortment of products made by local farmers as well as craft items, all of which make great souvenirs. Also try gelato and cream puffs made from Miyama Milk at "Miyama no Megumi Milk Studio". You may need to wait in a long queue, but it'll be worth it.
11

Visiting Miyama's Thatched Village by rental E-bike