Kyoto by the Sea
Take a drive to Kyoto by the Sea and a trip to appreciate Miyama's picturesque scenery.
Time required : Five-day trip
This is a driving course centered around northern Kyoto Prefecture, where you can enjoy the picturesque views of Kyoto by the Sea. You'll get to see Maizuru Bay, Amanohashidate, Ine's funaya boat houses, San'in Kaigan Geopark, and other beautiful views of the Japan Sea. Unwind from your trip at Yuhigaura Hot Spring. There are old Japanese style kayabuki thatched roof houses in Miyama's Kayabuki no Sato. On the last day you'll make your way to Kyoto City and take a stroll around Arashiyama, an exemplary Japanese sightseeing spot.
Day 1
1

Maizuru City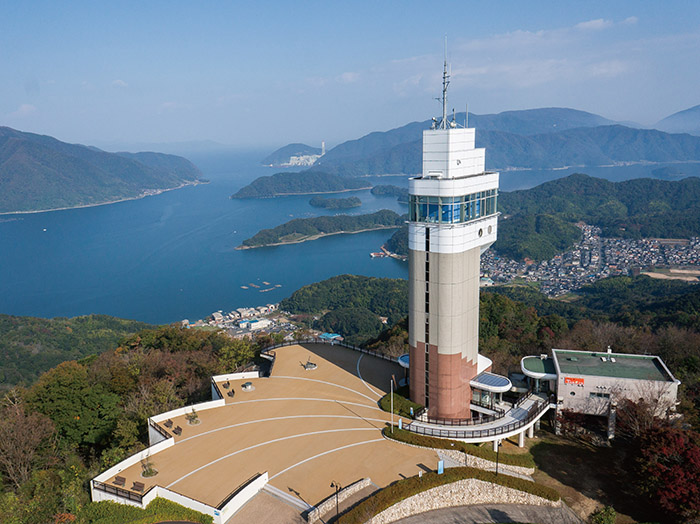 You can get a beautiful view of Maizuru Bay and the Japan Sea from the 301m Mt. Gorodake, while from the 50m tall observation tower on the peak you can get a 360° panorama view. The red brick warehouses are historical buildings built by the former Japanese Navy and are important Japanese cultural heritages. They have often been used as a backdrop for movies.

Accommodations (in Maizuru/around Higashi Maizuru Station)
Access

Rent a car at Kansai International Airport and set out for Maizuru.
10 min by car
Day 2
2

Miyazu City (Amanohashidate)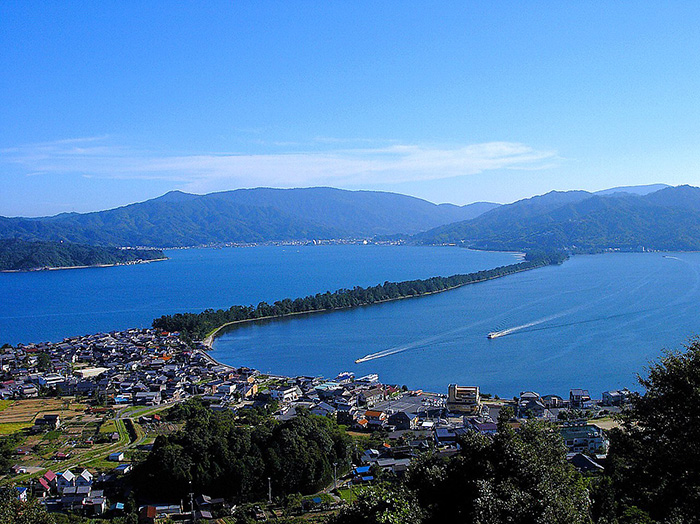 Kasamatsu Park is representative of Miyazu City and an excellent spot from which to see Amanohashidate. The view from here is called shoryukan because the scenery looks just like a dragon ascending to the heavens. A short seven minute ride from here on the Tozan Bus and you can walk around Nariai-ji Temple and its five-storied pagoda. The temple is a well known as a famous place for fall leaves.
30 min by car
3

Ine Town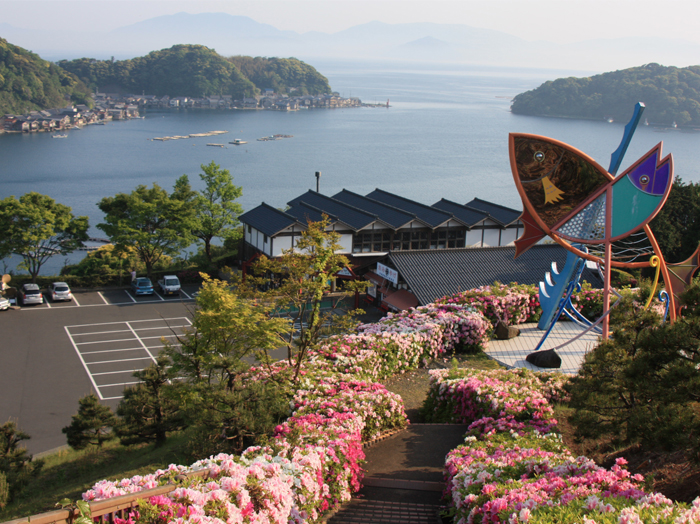 Even today, Ine still looks like a Japanese traditional fishing village. The first floors of funaya boat houses here are to moor the boat, while the second floors are the actual house. These houses stand right on the end of the water, so from a pleasure cruise they look just like they are floating on the sea. Around 230 funaya stand surrounding Ine Bay.

Accommodations (in Ine/around Ine funaya boat houses)
40 min by car
Day 3
4

Kyotango City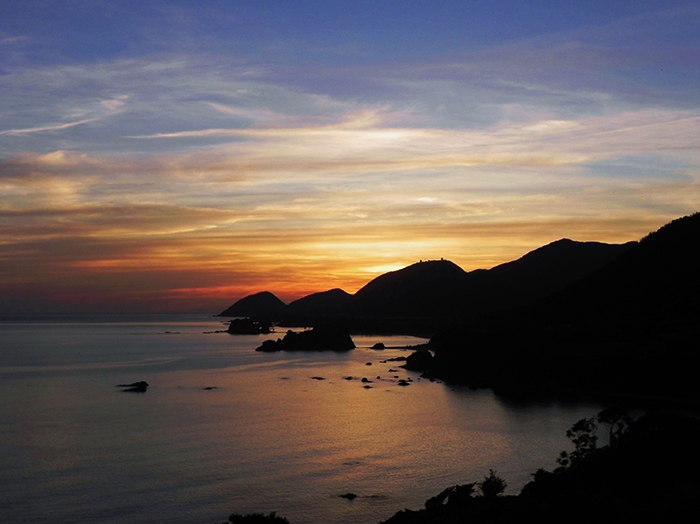 There are valuable geoheritages along Kyotango's coastline, which is the site of San'in Kaigan Geo Park. Tango-Matsushima are small islands floating on the blue sea, and are a beautiful sight. Yuhigaura is home to hot springs and is famous as a spot to see the setting sun. In summer you can enjoy the fantastic view of the setting sun sinking below the horizon. Meanwhile, at Tango Kingdom Shoku-no-Miyako you can try food and sweets that were made using local Tango ingredients.

Accommodations (Yuhigaura Hot Spring)
20 min by car
Day 4
5

Kyotango City (Kotohikihama)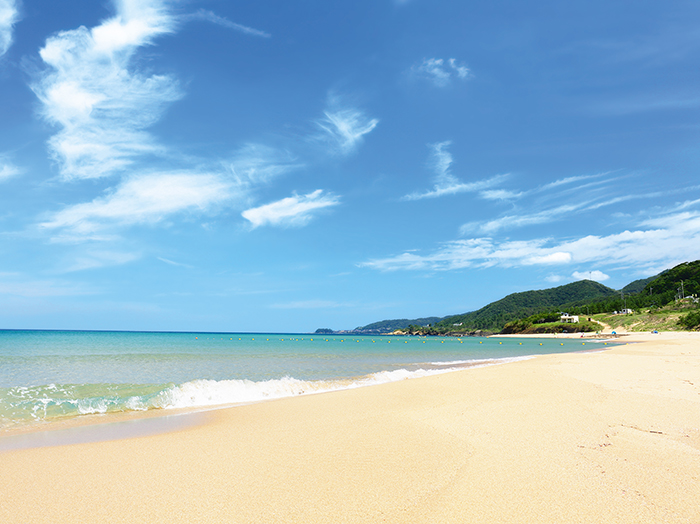 Kotohikihama's sand dunes made of Japan's unusual singing sand. Step on the sand dunes and they will make a sound, and that sound is proof that the sand dunes are clean. You can try the singing sand for yourself at the Kotohikihama Nakisuna Bunkakan too.
2 hours by car
6

Miyama Kayabuki no Sato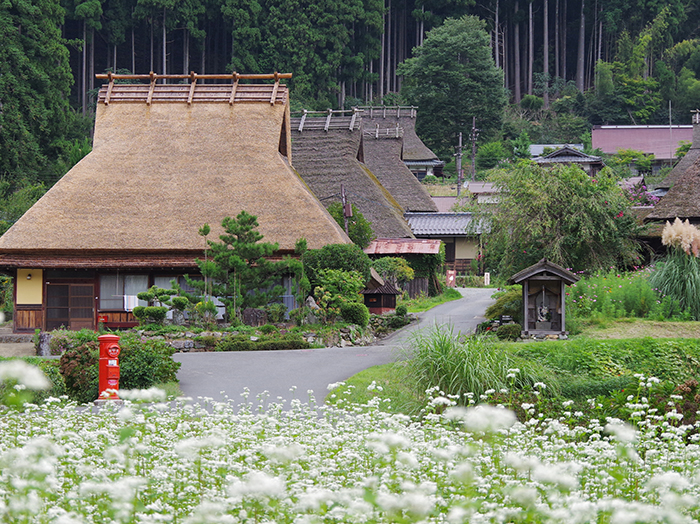 At Miyama's Kayabuki no Sato you'll find kayabuki thatched roof houses still standing, which are rare even in Japan. Here you can gaze out at a traditional Japanese village. The tranquil pastoral setting and thatched roofs are a perfect match, and the area sees numerous tourists.

Overnight in Kyoto City
Approx. 1 hour 45 minutes by car
35 min by car
Day 5
7

Arashiyama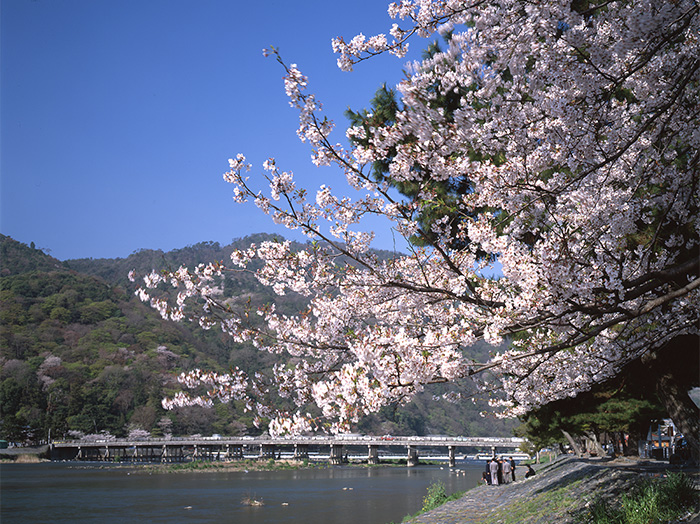 Arashiyama is Kyoto's archetypical tourist spot. It's famous for cherry blossoms in the Spring and changing leaves in the fall, and sees numerous tourists. You can gaze out at the beauty of Arashiyama from Togetsukyo Bridge over the Katsuragawa River. The beautiful path through the bamboo forest spreading north from Tenryu-ji Temple is also highly recommended.