Kyoto Tea Country
Take a drive around famous spots in Kyoto Infused with Tea
Time required : Five-day trip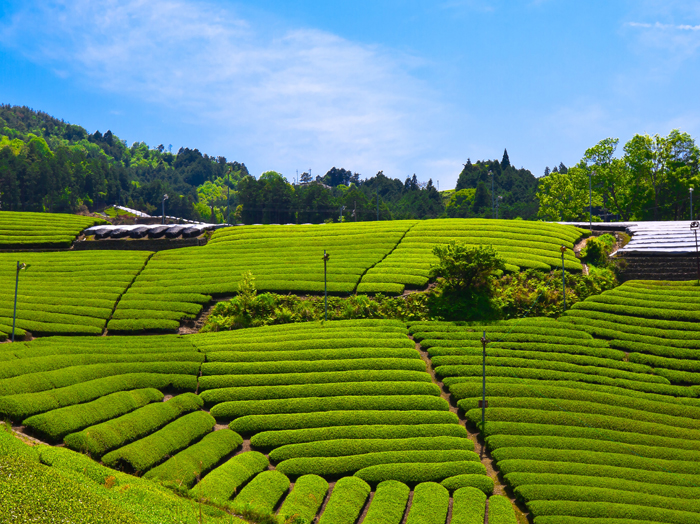 Southern Kyoto produces the highest quality Japanese tea. It's just a 30 minute drive from Kyoto to Uji, which is home to two world heritage sites, the Byodoin Temple and Ujigami-jinja Shrine. There are plenty of shops around Byodoin Temple where you can purchase, or try your hand at making, matcha green tea sweets and Japanese tea. The area has many sweeping vistas of tea fields and other highlights, and shouldn't be missed on your way from Kyoto to Nara.

Rent a car at Kansai International Airport and set out for Kyoto.
By car (take the Hanwa Expressway/Kinki Expressway/Daini Keihan Expressways): 1 hr 45 mins
Day 1
1

Kyoto City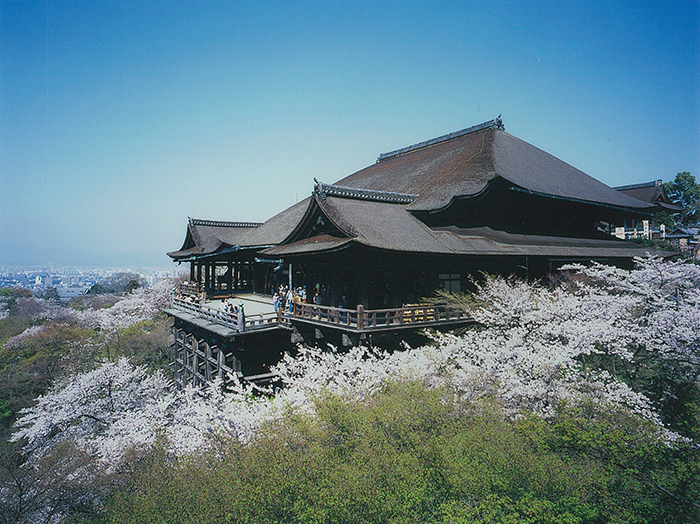 Kiyomizu-dera Temple has been a center of faith for over 1,200 years. The view of the city from the wooden veranda of the main shrine, which was built without nails, is magnificent. Then take a visit to Heian-jingu Shrine, with its symbolic massive torii gate, which was built to mark the 1,100th anniversary of the transfer of the capital to Heian-kyo (Kyoto). Come experience the history of Kyoto.

Accommodations (in Kyoto City/around Kyoto Station)
30 min by car
Day 2
2

Yawata City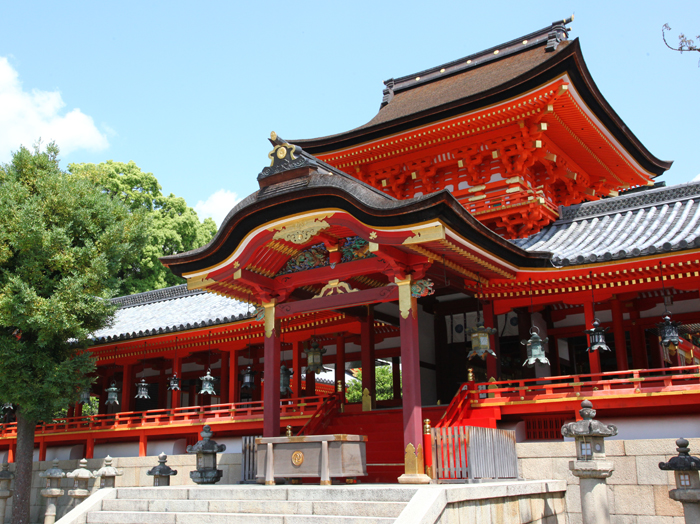 Iwashimizu Hachimangu Shrine, well known for its talismanic uses, stands at the top of Mt. Otokoyama. You can take a tour of the main hall (a national treasure) and many other cultural heritages. After worshipping, you'll move to Shokado Garden Art Museum, renowned for its beautiful garden. You'll have a chance to enjoy your surroundings after you've tried the Shokado lunch box, a typical Japanese lunch box at the celebrated Kitcho restaurant.

Accommodations (in Uji/around Uji Station)
30 min by car
Day 3
3

Uji City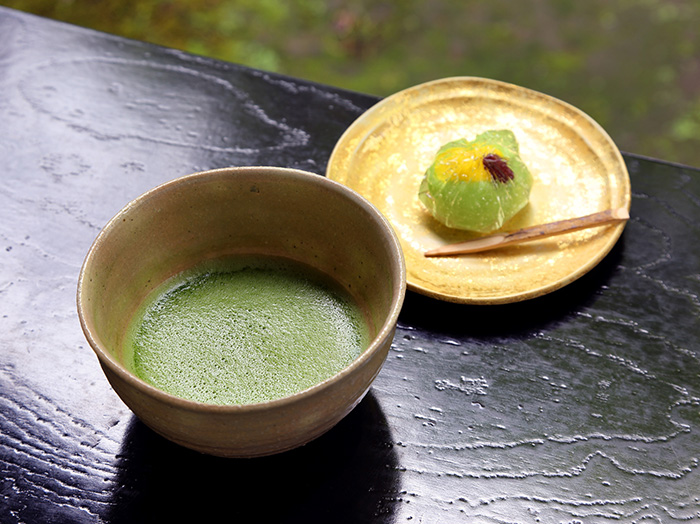 Uji, where you'll find Byodoin Temple and Ujigami-jinja Shrine (both world heritages), is the home of Japan's famous Uji tea. There are many fun things to do that you'll only find in Uji, such as enjoying sweets made from tea and a chance to try tea ceremony at tea shops. We recommend watching cormorant fishing along the bridges and sandbanks of the graceful Ujigawa River from July 1 through September 30.
1 hour by car
4

Kasagi Town (Mt. Kasagi)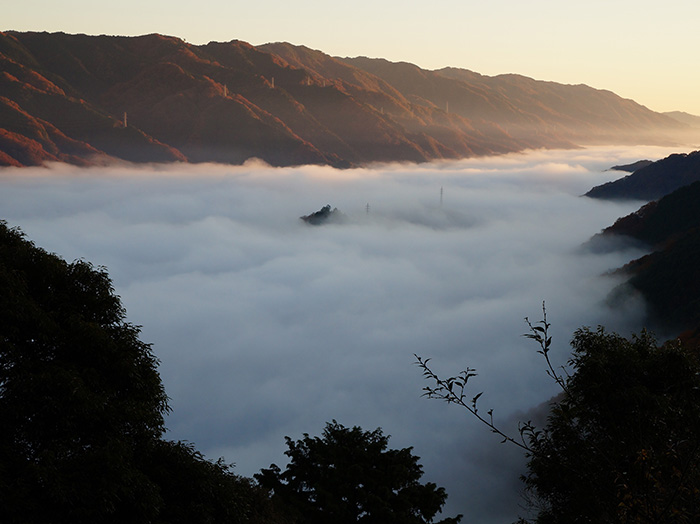 Numerous massive and strangely shaped rocks on Mt. Kasagi are religious objects that have been worshipped since antiquity. Japan's oldest and largest stone image of Buddha rests in Kasagi-ji Temple near the peak of the mountain.

Accommodations (in Wazuka or Kasagi)
30 min by car
Day 4
5

Wazuka Town (Green tea fields at Wazuka)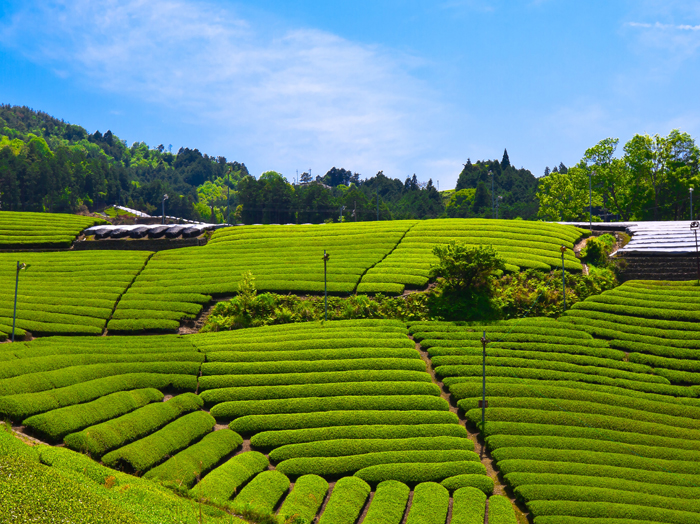 Wazuka, where tea fields stretch as far as the eye can see, is a tranquil town that produces around 40% of all Uji tea. Start your tour around at the Wazuka Tea Café.
20 min by car
6

Kizugawa City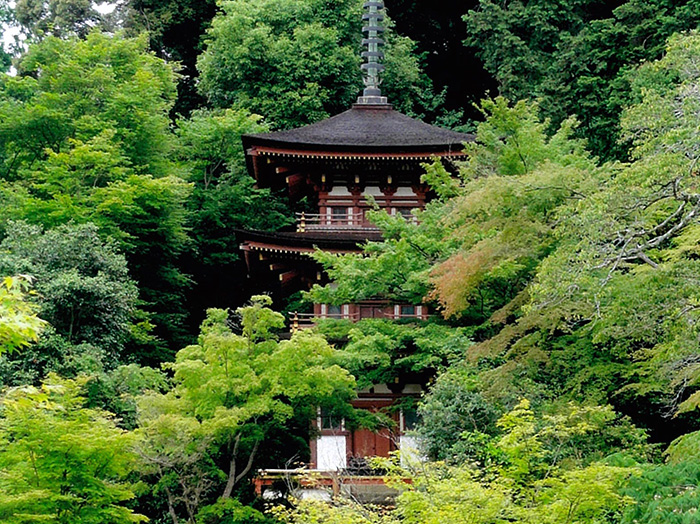 Tono no Sato, in which sits the mysterious Joruri-ji Temple, the home to a row of nine seated Amida Nyorai statues. It is the holy ground for Pure Land Buddhism and home to stone images of Buddha everywhere along its paths and forest. Next, stop by the Fukujuen CHA Experience Park and try your hand at making matcha green tea made with milled tea leaves.

Accommodations (in Nara/around Nara Station)
25 min by car
Day 5
7

Nara City

Pay a visit to Todai-ji Temple and the great image of Buddha that presents Japan's unique view on religion, take a stroll around Nara Park, where you'll run into wild deer, and then head straight to Kansai International Airport.