Spring: March to May
● Gansen-ji Temple (Kizugawa City)
As an antique Buddhist temple with a history of around 1200 years, Gansen-ji Temple is home to many important cultural properties such as its seated statue of Amida Nyorai, its statue of Fugen Bosatsu on an elephant, and its three-story pagoda. It is a Buddhist temple that is full of history and natural essence. This time around, the tourist attraction that we recommend you to check-in to on Instagram is the three-story pagoda.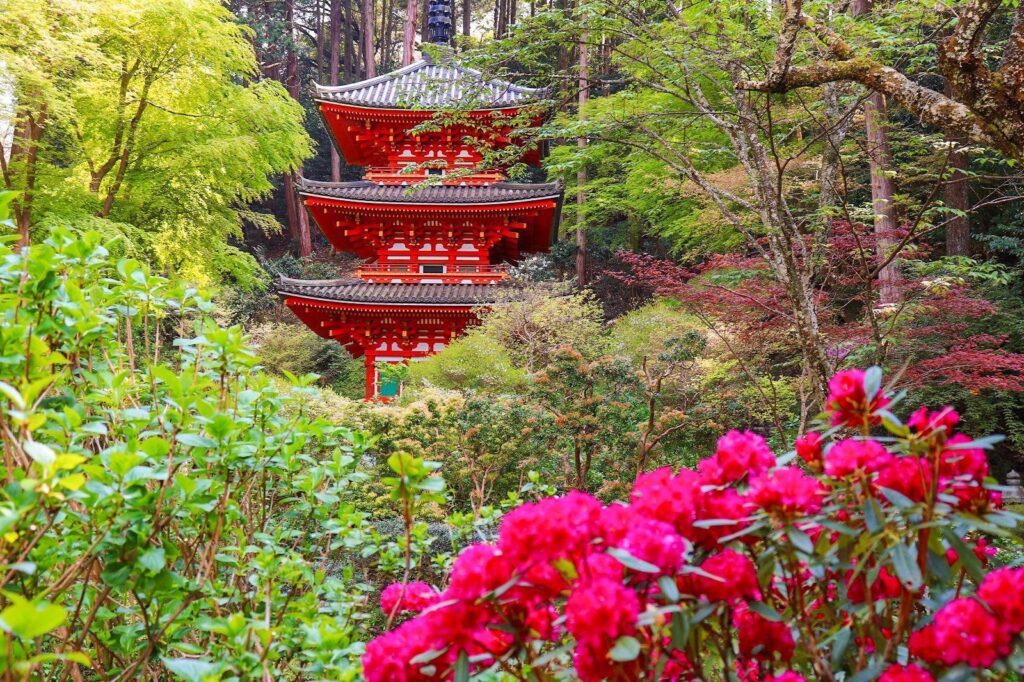 The three-story pagoda surrounded by luxuriant gardens is a hot spot for tourists to check-in and take pictures when visiting Gansen-ji Temple. When taking pictures, we suggest that you to use the flowers and trees as the foreground to capture the beauty of the three-story pagoda surrounded by the colors of spring.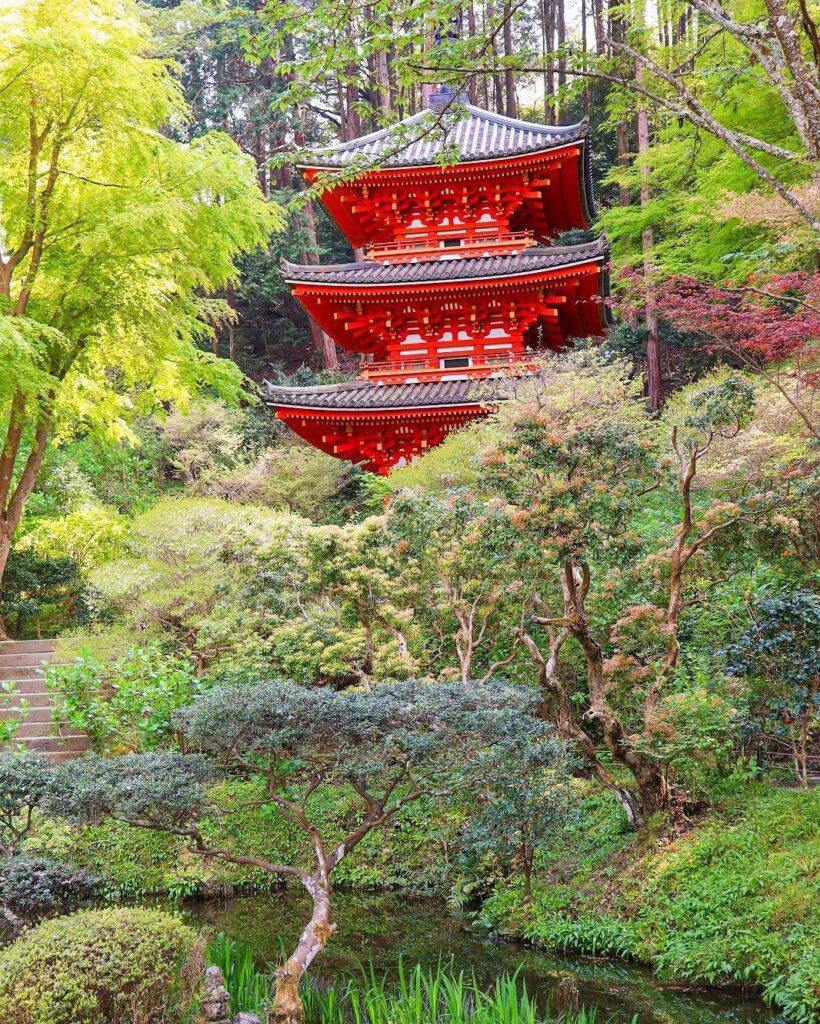 By changing the angle of your camera, you can also photograph the pine trees with the small ponds inside the courtyard to reveal another color of Japan.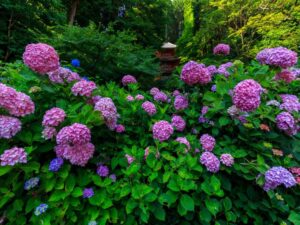 Gansen-ji Temple
Gansen-ji Temple is an ancient Buddhist temple located in Kamo-cho, part of Kizugawa City in the southernmost part of Kyoto Prefecture. Thought to have been built in 729, the name "Gansen-ji" translates literally to "Rock Boat Temple" and near the entrance of the temple's main gate is a boat-shaped rock, where legend has it that priests used the rock for sacred cleansing rituals. Nestled in the pristine nature of Kyoto's tea producing region, the three-storied pagoda on the temple grounds is a designated Important Cultural Property and the main hall maintains an ancient yet elegant charm. Gansen-ji Temple is famous for its displays of bright hydrangeas, water lillies, and crape myrtle flowers in the summer. Gansen-ji is truly a sight to see in any of the four seasons, though, with Japanese plum and cherry blossom trees blooming in the spring, autumn foliage, and camelias in the winter.