Blodge Lodge: Overnight in the Tea Fields of Wazuka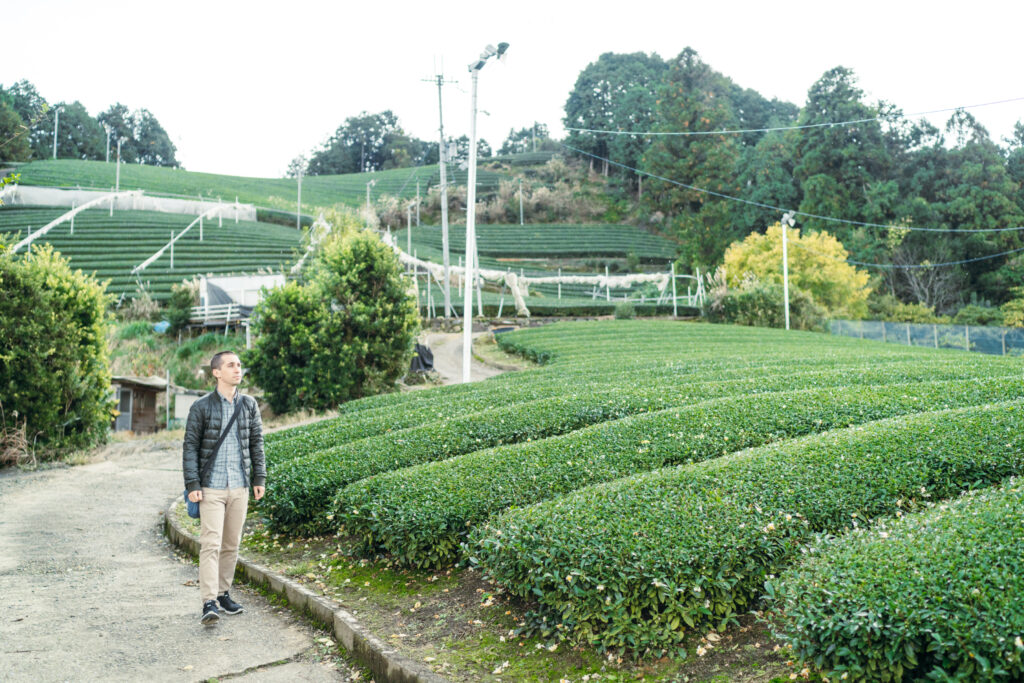 The tea city of Uji just south of Kyoto is the main center of tea culture in the region and is an essential part of any Kyoto visit. The heart of Kyoto's tea production, however, lies over the mountains to the south in the delightful farming town of Wazuka. Long hedgerows of tea bushes blanket the steep mountainsides, creating highly captivating scenery that is sure to enthrall photographers, nature lovers, and tea aficionados.
There is a small but growing market for tea tourism, but recently all sorts of foreign visitors are starting to discover the Wazuka valley simply for its natural beauty and unique scenery. Very few lodging opportunities are present in the valley, but Blodge Lodge has been welcoming guests into their family home since 2016. Run by American expat Michael and his Japanese wife Ikuko, Blodge Lodge is a comfortable guesthouse situated right alongside the Wazuka tea fields. This is a rare opportunity to stay overnight in the heart of a historic and important tea producing region.

Blodge Lodge accommodates only one group of guests at a time, ensuring that visitors can enjoy privacy and personalized service. The guest area is a pair of cozy rooms in a traditional design. Soft sunlight streams in through ricepaper window panels and warms the tatami mat flooring. Minimalist but inviting decorations adorn the walls. A wooden deck and backyard garden are also available for guests who want some fresh air. Guests have access to a private bathroom, bath, and laundry area. Unlike most hotels, it truly feels like returning to your own home.


Hostess Ikuko works to ensure that Blodge Lodges is much more than just your average guesthouse. She understands that a big part of why guests choose her lodging is to gain personal insight into Wazuka. Several activities are offered in the family's dining room and kitchen that bring visitors closer to Japanese home life. Best of all, Ikuko speaks fluent English and is skillful at explaining Japanese culture to her guests.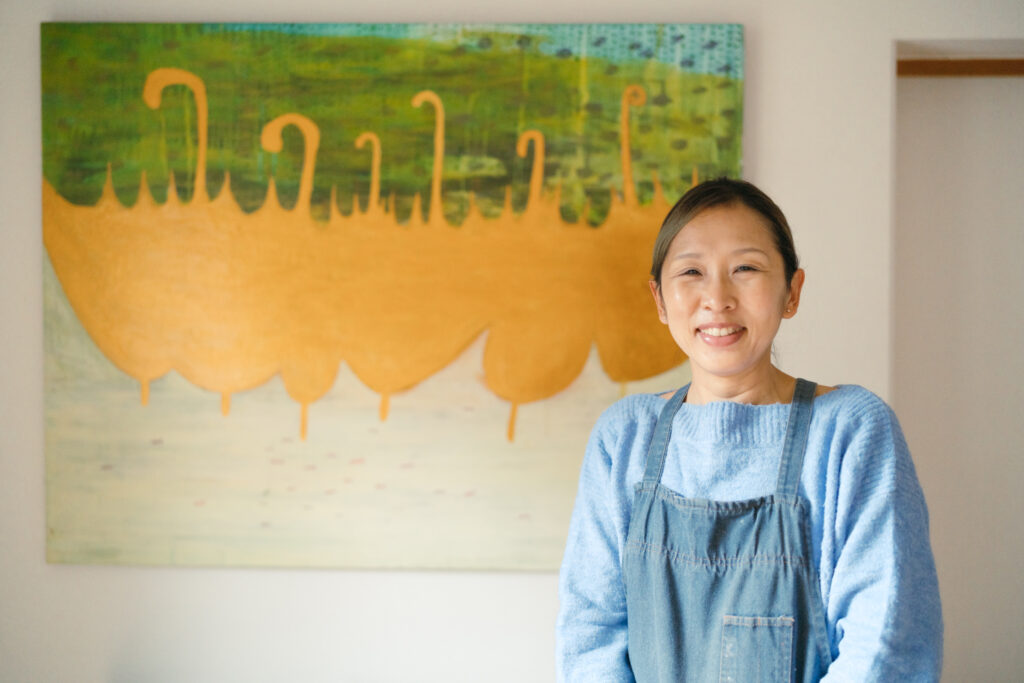 A stay at Blodge Lodge includes breakfast (with dinner as an optional option) but guests can also cook their own meal as an add-on activity. With Ikuko as an instructor, guests prepare a homestyle Japanese meal of a main course and several side dishes. The menu is seasonal but often includes Japanese standards like grilled fish, sesame-topped vegetables, or fresh pickles. As is standard on all Japanese tables, the meal is rounded out with hot miso soup and a bowl of fluffy white rice.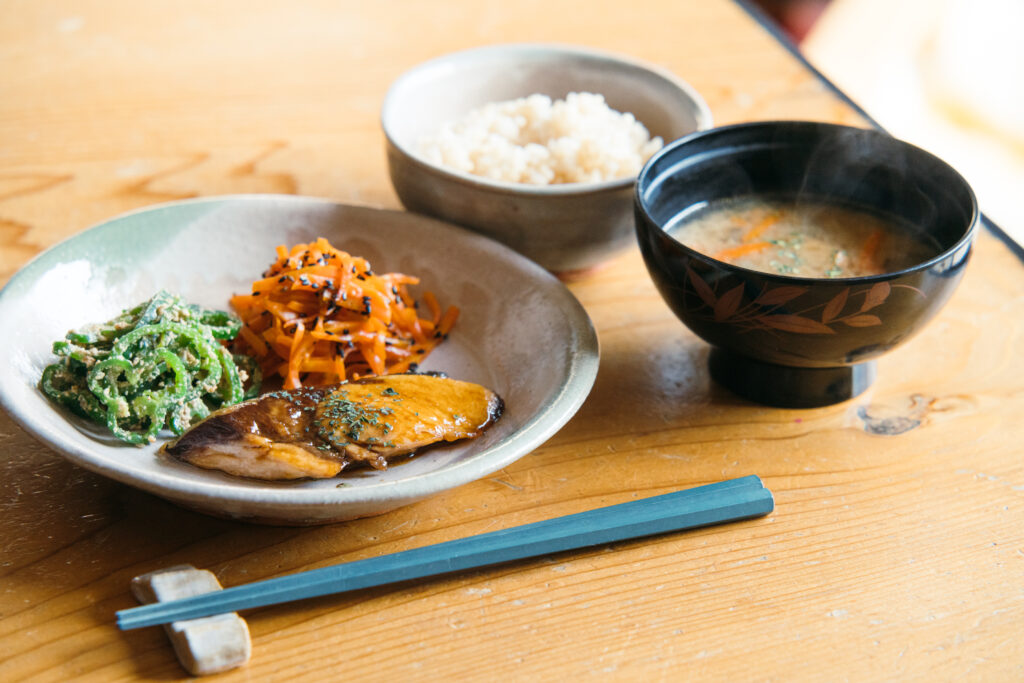 If visitors have a special request, Ikuko is happy to try to arrange unique meals. This can even include wild boar meat and other countryside dishes that can't be found so easily in the city. Vegetarian, vegan, and gluten-free options are available as well. Cost is 5,500 yen per adult for 3-hour class, kids 1,650 yen. No charge for children under elementary school age.
Blodge Lodge also offers a tea tasting activity where guests sample local teas and learn what makes each cup special. Ikuko introduces five different seasonal teas ranging from a delicate green sencha to a richly roasted hojicha, and a bowl of matcha is also served. Many of these teas are organic, a growing farming trend in Wazuka. Free from pesticides and chemical fertilizers, these organic teas have a freshness to them that feels as if you're drinking the tea field itself.

Ikuko tells the background of each tea and discusses the flavors and textures, enlightening guests to a deeper vocabulary of tea tasting that helps them better appreciate what they are sipping. This tasting is a wonderful activity made even more special by the personal nature of the experience; it's just you and Ikuko enjoying some delicious tea in a quiet moment at the family dining table. Cost is 2,200 yen per adult for 1 hour.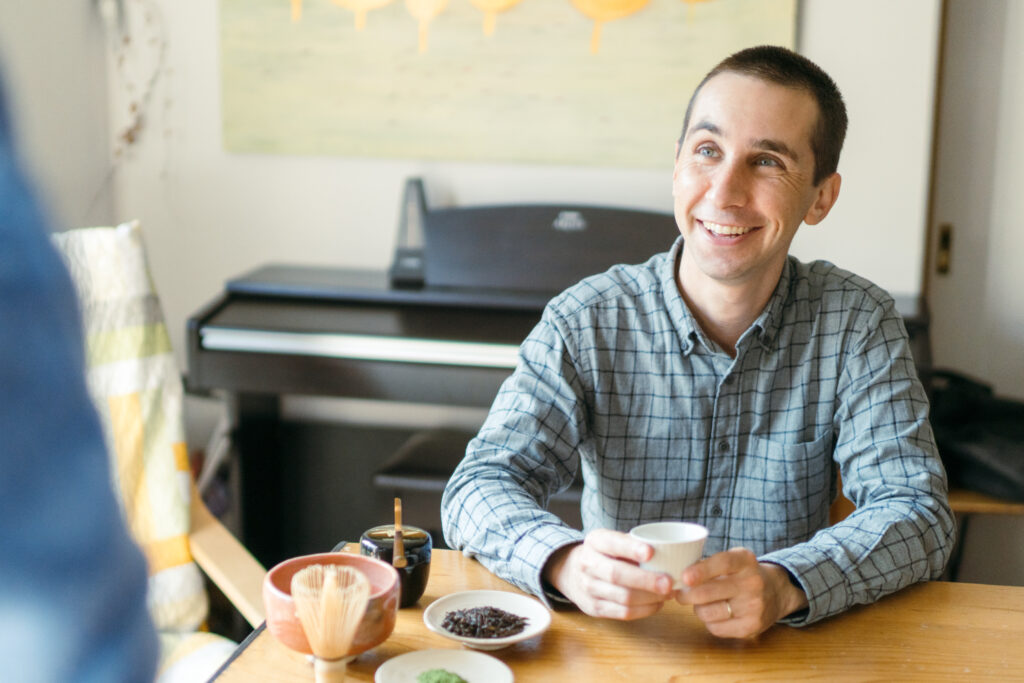 Located right in the heart of Wazuka town, Blodge lodge is the perfect location from which to explore the valley. Rental bicycles are available at several spots in town, and Michael and Ikuko are happy to mark up a map with compelling sightseeing spots. From historic temples to magnificent hiking trails – and of course plenty of tea-related activities—there is plenty to discover in Wazuka using Blodge Lodge as a home base.
A one-night stay with breakfast and dinner is 14,300 yen per adult, 7,600 yen per child (including tax). Booking information can be found here: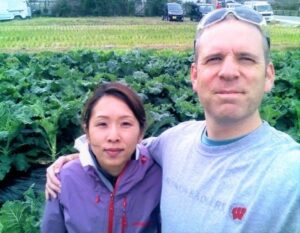 Blodge Lodge
Blodge Lodge is recommended for you if you: – Want to experience the quiet atmosphere in the midst of a tea field – Are interested in hearing about immigration experiences (the host is a migrant) …