Aizome: The Art of Pursuing a Breathtaking Blue —Naoko and Kota Omae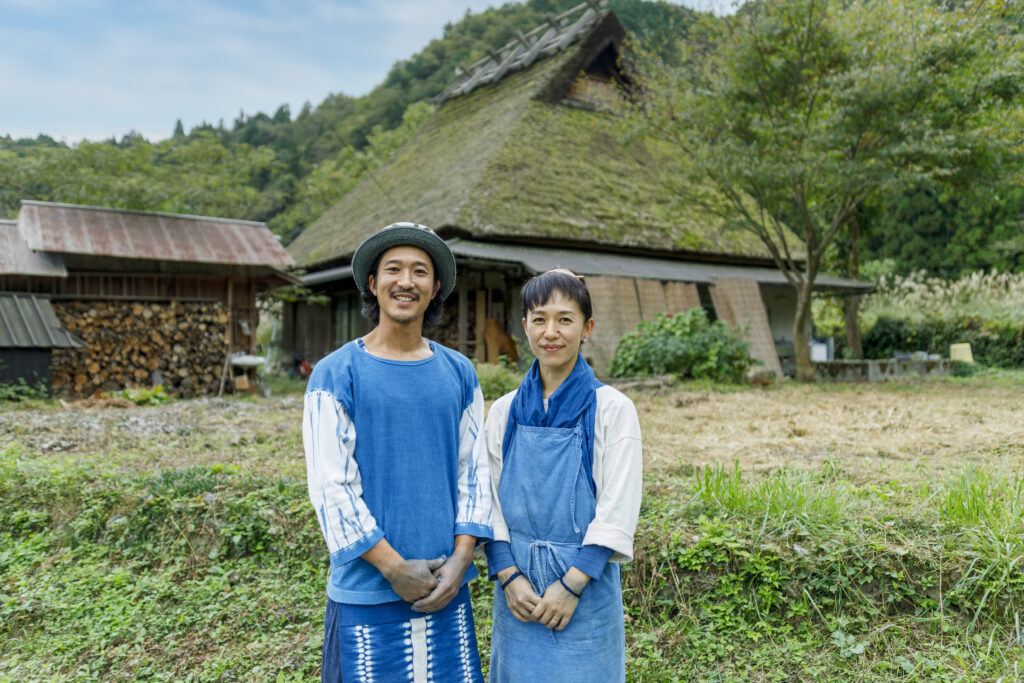 Indigo is believed to be the oldest plant-based dye in human history, discovered and utilized by ancient civilizations around the world. Japan also has its own centuries-old history of aizome (indigo dyeing). Indigo was popularly worn by the samurais as it symbolized good luck, and in the Meiji period (1868-1912) the color was internationally referred to as Japan Blue. In contemporary Japan the more convenient synthetic dye has become mainstream, but the natural vivid blue is still appreciated by artisans around the country who practice traditional dyeing methods to achieve those beautiful hues.
Meet aizome artist Naoko Omae, who found her love for Japanese indigo dyeing after studying fine arts in California. She currently lives in a traditional thatched-roof house in the mountainous Miyama town, where she makes "everyday art" with her spouse, Kota.