Protecting Kyoto's Beautiful Sea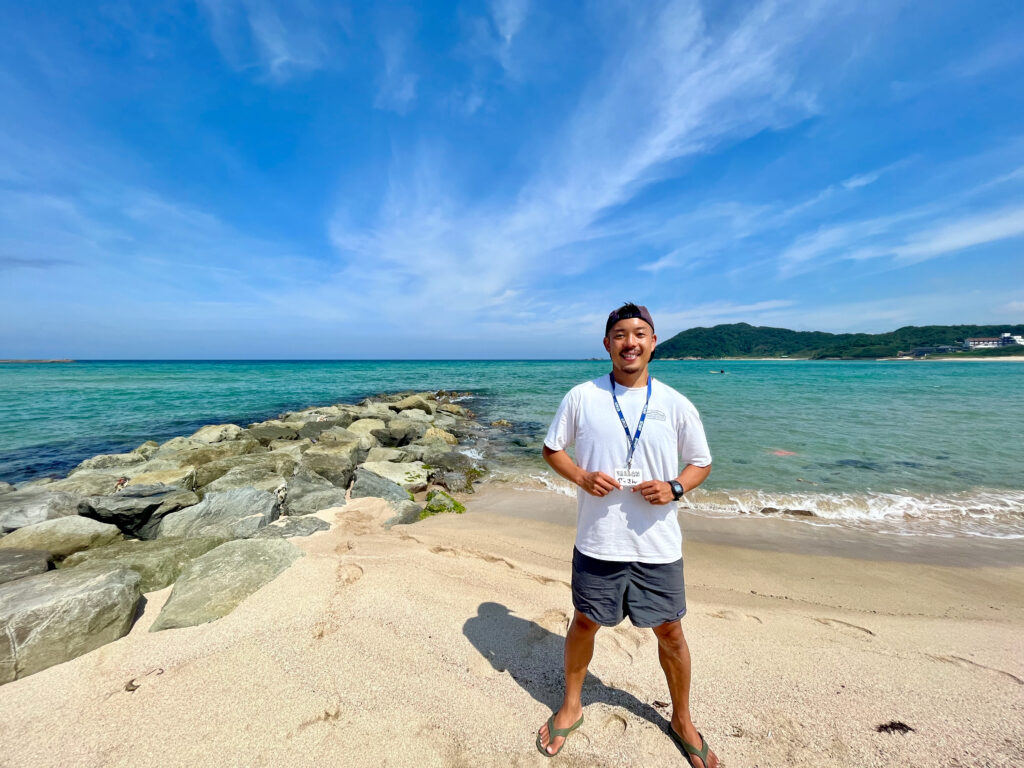 Kyoto Prefecture's coastal region is rich in culture and history, and offers impressive natural scenery. Kyoto by the Sea is a must-visit area for travelers seeking to get off the beaten path and into Japan's delightful countryside. However, in recent years, residents of the coast have noticed that their world is changing. Inspired locals stepped up to spearhead the effort to show that Kyoto by the Sea could lead as a sustainable community example, and their focus turned naturally to the ocean.


A great spot to see how their efforts have made a difference is Hatchohama Beach in Kyotango City. This beautiful beach is watched over by a friendly local going by the nickname of Yassan. He has a youthful surfer vibe about him and a fierce passion for this stretch of coast. The regular cleanup efforts of Yassan and his friends keep the white sand inviting and safe. "This is where our children play and learn about the earth and life, but look," he says as he kneels. "I want to show you something." Scooping a handful of sand, he lets it run through his fingers and shows what remains on his palm: a multicolored mix of flakes, pellets, and tiny balls. "Microplastics," he sighs. "We just cleaned this beach a few days ago but this stuff is impossible to remove." These tiny, toxic beads of broken-down plastic waste circulate throughout the sea currents. They ruin beautiful beaches and can easily be eaten by animals. It's a sad reality that plagues oceans worldwide nowadays.
Farther down the coast, where the recent cleanup didn't quite reach, Yassan points out the other major source of beach litter. Plastic caps from PET (polyethylene terephthalate) bottles peek from between rocks on the breakwater and lie half buried in the sand. Yassan doesn't let this get him down, though. He reaches to pick up a few bottlecaps and says with confidence "Now, these we can do something about."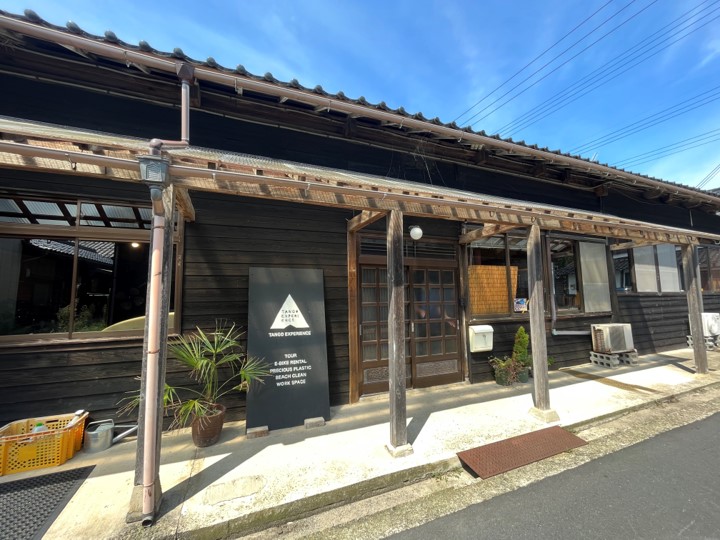 Yassan's workshop is a block inland from the beach, blending into Kyotango's traditional atmosphere of single-story homes covered in salt-worn wood. This former Tango-chirimen silk factory is where Yassan runs Tango Experience, a local startup that offers sustainable solutions for protecting the environment while educating visitors. Most plastic pulled from the ocean cannot be recycled by conventional means, as the traces of salt would ruin the machines. Instead, plastics like PET bottle caps need to be recycled in a special way. This is the heart of Yassan's recycling operation. He can easily turn thousands of bottle caps into hundreds of colorful octagonal plates that can be used as coasters, tiles, building materials, or for other creative uses.


Visitors are encouraged to stop by and try the recycling process for themselves. It's a cleverly simple method that involves shredding, melting, and reshaping the plastic in an easy-to-understand process. Adults find it rewarding and children find it fun. Best of all, it's highly educational, and inspires us to think about how we can reuse plastics, which is one of Yassan's steps as he works towards a wider goal of protecting the ocean. "We need to seek ways to dispose of umigomi (ocean trash) ethically and reuse it in a creative fashion." To this end, he and his wife use the repurposed plastic to create beautiful jewelry, keychains, bowls, and other fashionable items. A visit to Tango Experience and Yassan's workshop is a delightfully rewarding activity, and his passion for a clean sea is infectious. The experience includes time in the workshop making your own coaster, an informative presentation on his recycling operation, and a visit to the local beach. E-bikes are also available for rental, making Tango Experience a perfect home base from which to explore this beautiful coastal paradise.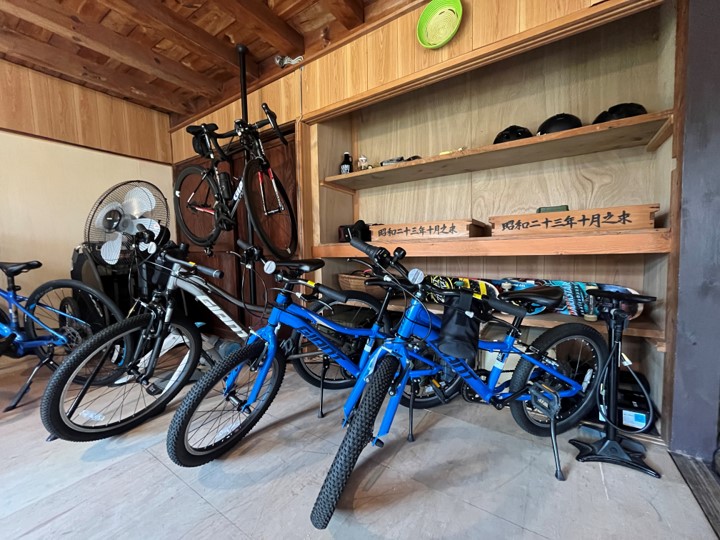 Entry fees: On weekdays, 5,000 yen for one guest, 3,000 yen for two or more guests. On weekends, 9,000 yen for one guest, 5,000 yen for two or more guests. Preschool children are free, or 1,000 yen if coaster is included. E-bike rentals start at 3,000 yen for 3 hours and 5,000 yen for full day.
Tango Experience
Address: 272 Asamogawa, Amino-cho, Kyotango City, Kyoto
Booking Information here: https://tango-exp.com (Japanese only)