Into the River: Boat Rides on the Hozu-gawa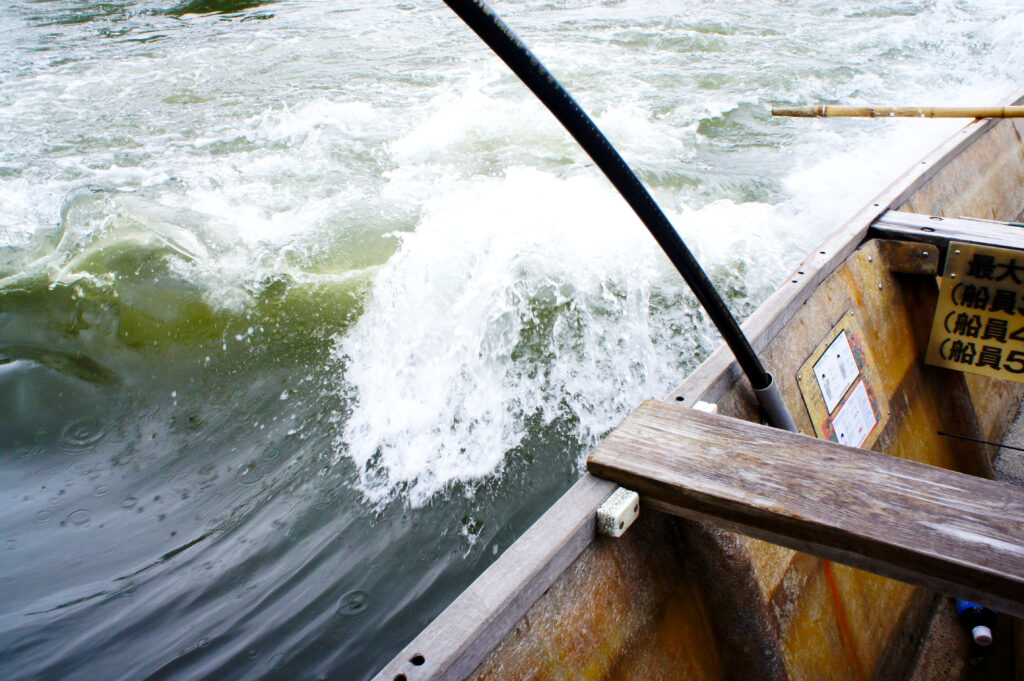 We start our explorations not with the Kamo River, however, but with another of the city's most prominent rivers, the Hozu River, which winds its way down from the mountains and through Kyoto's famous Arashiyama district in the northwest corner of the city. The river has been an important transportation link for centuries, with the earliest records in 784 showing that rafts were used to transport lumber to build Japan's new capital at Nagaokakyo. However it was not until 1606, when the river was dredged, that boats could pass safely through. This allowed rice, goods and timber to be ferried from Tamba (present day Kameoka) to Kyoto and beyond.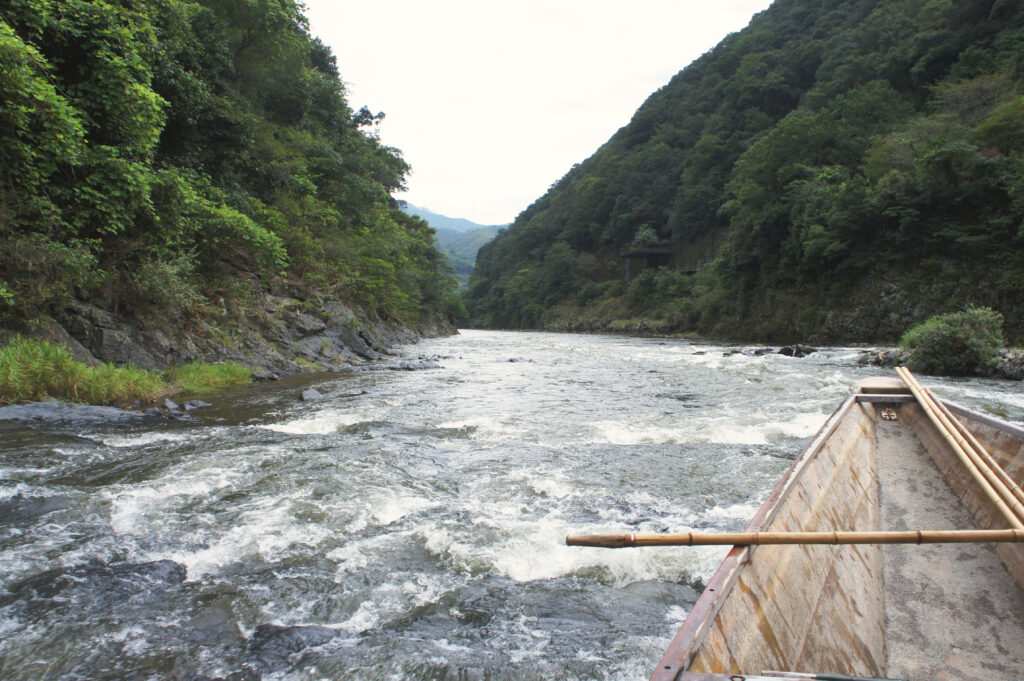 Navigating the sharp bends, rocks and rapids in the river requires skilled boatmen: usually a man at the bow using a long bamboo pole to push the boat away from obstacles, a rower just behind, and a man at the back of the boat to act as rudder. As time went on, the cargo of these river boats changed from goods to passengers, and this tradition happily continues to this day with Hozu River boat tours.

Passengers board the traditional wooden vessels upstream at Kameoka, and it then takes 90 minutes – 2 hours (depending on river conditions) to float along the beautiful 16 km course to Arashiyama. The knowledgeable and entertaining boatmen expertly navigate the boat down the river, splashing through rapids and skimming past boulders, while pointing out interesting features along the way. While some of the boatmen can speak a bit of English, others will guide guests in Japanese only. Keep your eyes peeled for wildlife such as cormorants, herons, fish and turtles, and enjoy the stunning natural scenery at any time of year, with cherry blossoms lining the banks in the spring and the autumnal hue of maple trees hugging the cliffs in the fall.
Website: https://www.hozugawakudari.jp/
Open: 9 a.m. – 3 p.m. daily
Price: Adults 00 / Children 00 *Prices as of August, 2023
Access: 8 min walk from Kameoka Station on the JR Sagano Line