Discovering Kyoto's Coast – A Treasure Trove of Nature and Culture by the Japan Sea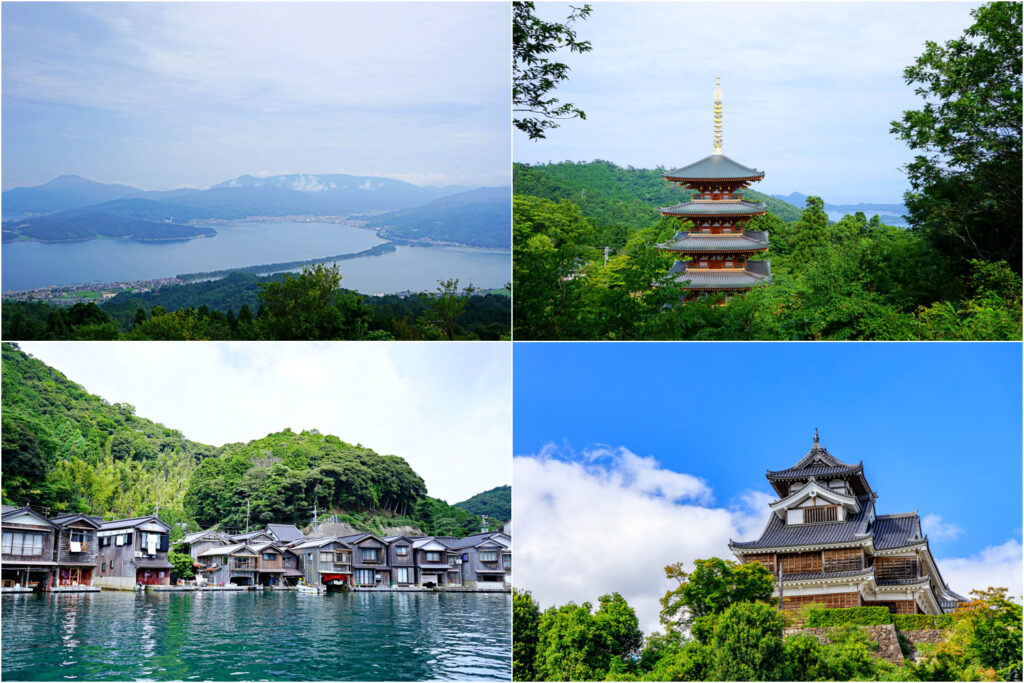 When most travelers imagine Kyoto, they may picture famous landmarks, like Fushimi Inari Shrine, or the historic district of Gion. However, a completely different Kyoto––one with a blue sea, fishing villages, castles, and thriving culture––exists just a train ride away from Kyoto Station. This area of Kyoto lies on the prefecture's northern coast, facing the Sea of Japan, and is one of the ancient capital's best-kept secrets.
Ideal for those looking for a new experience in Kyoto, this region hosts amazing natural attractions such as Amanohashidate, and historic appeal, like Ine's funaya (boat houses), Nariaiji Temple, and Fukuchiyama Castle. There's also a vibrant food and arts culture, from fresh seafood and sake to fine-quality kimono and silks.
Read on to learn what to do in this part of Kyoto, and how to make your experience one-of-a-kind!