Plum blossoms: late February to late March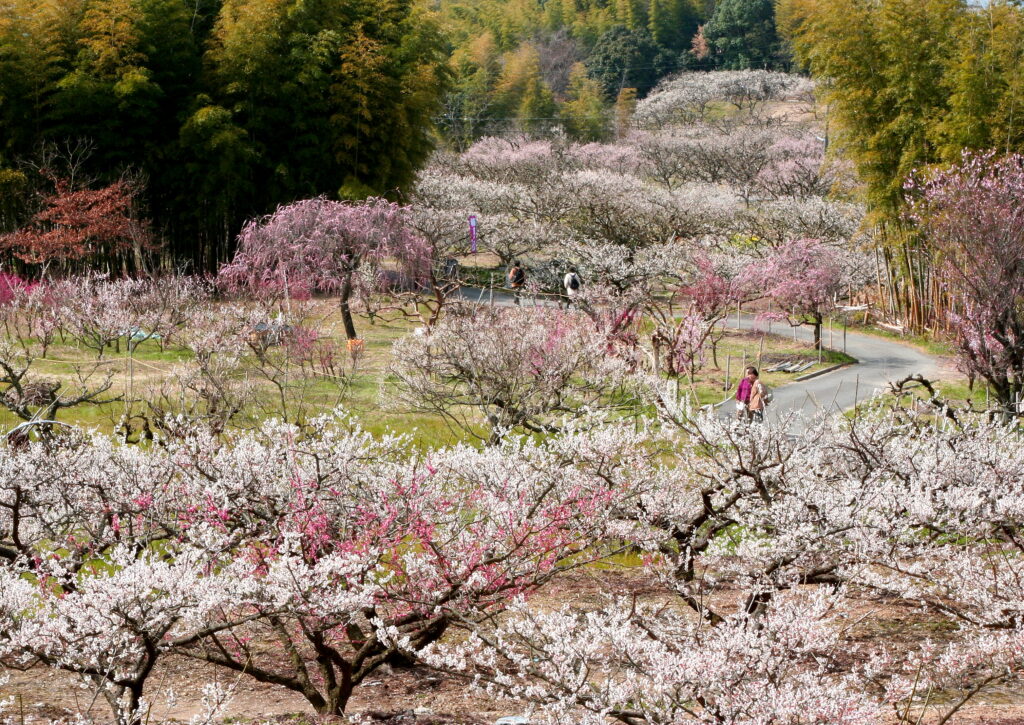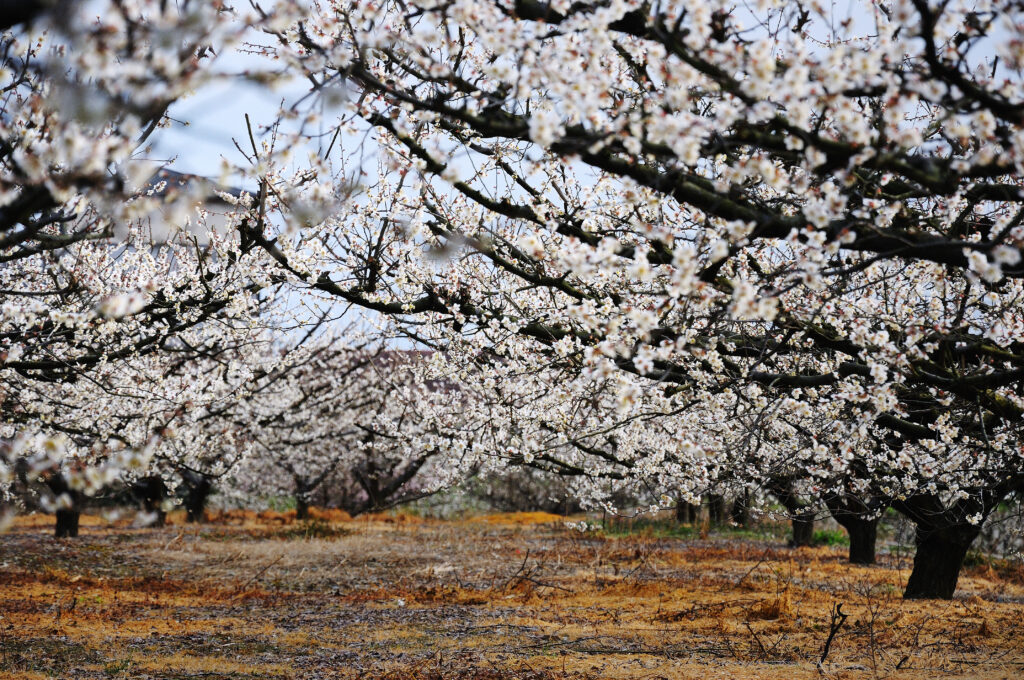 Plum blossoms, or ume, are among the first flowers to bloom every year. They are associated with the beginning of spring, and people celebrate their appearance with viewing festivals all across Japan. One of the best spots to see these pretty flowers is the 20-hectare Aodani Plum Grove in Joyo City, to the south of Kyoto. Around 10,000 plum trees grow on its gentle slopes, filling the air with their strong, sweet fragrance. The blossoms range from pure white through to a rich, dark pink, making a stunningly beautiful contrast as you wander beneath the boughs.
Access:
20-minute walk from Yamashiro-Aodani Station on the JR Nara Line.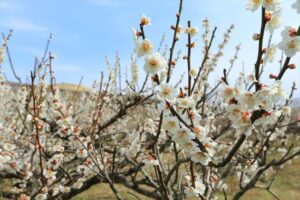 Aodani Plum Grove
Commanding a distant view of the holy mountain Jubo, the Aodani Plum Grove spreads out over the gently sloping hills bordering the crystalline Aodani River. The 20-hectare plum grove has been reknowned as a scenic spot since olden times. Its 10,000 plum trees are mainly of white-blossomed varieties, such as the large and fragrant Joshuhaku, Joyo City's plum species. The Plum Festival is held every year from late February to late March.