Hoshakuji Temple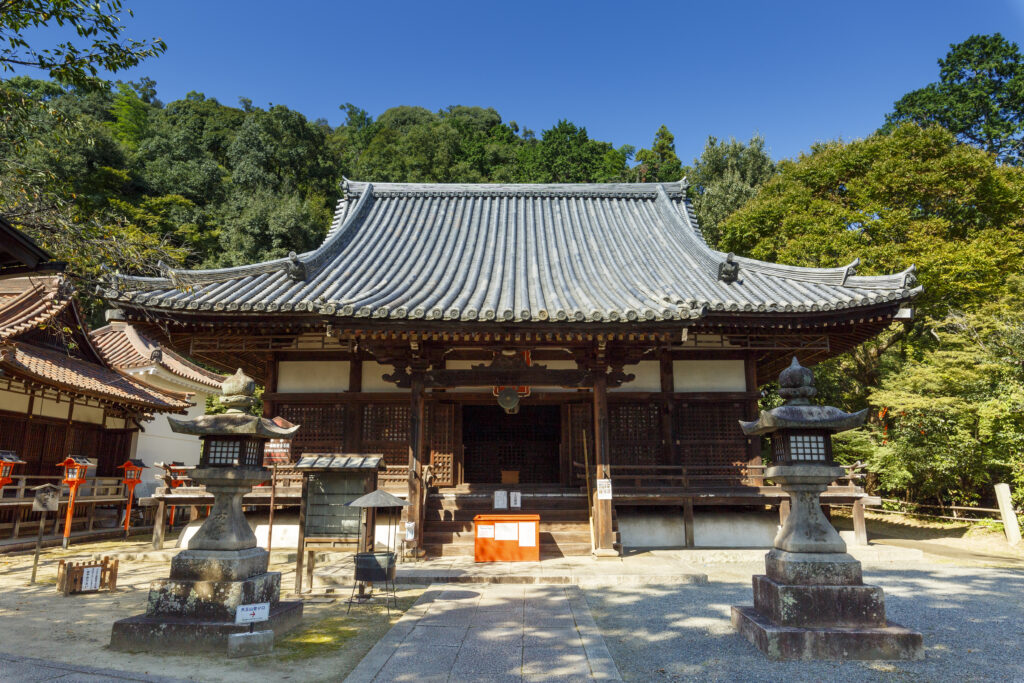 Hoshakuji is a historic temple founded in 724. It has long been known for a place to come and pray for prosperity in business. Located in the foothills of Mt. Tennozan on the border of Kyoto and Osaka prefectures, immediately behind the temple grounds is a trailhead for mountain climbing. The mountain was the scene of the Battle of Yamazaki (1582), a turning point in the Warring States period, a time of great political unrest in Japan. Hoshakuji is also known as the site where Toyotomi Hideyoshi, the general who was eventually victorious in that battle, set up his headquarters during the crucial conflict.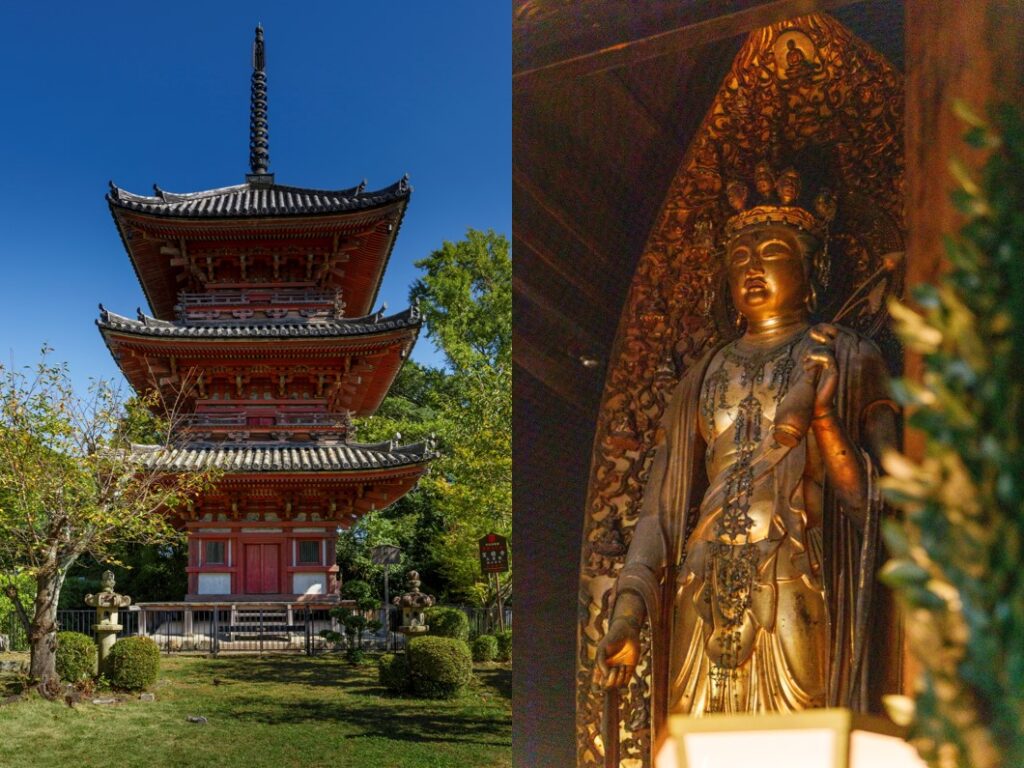 Hoshakuji is home to a variety of temple treasures, some of which have been designated as National Tangible Cultural Properties. For example, the vermilion-painted three-story pagoda (photo on the left), which dates from the early 1600s and is said to have been built in a single night, and the standing eleven-faced Kannon bodhisattva (photo on the right). At over 700 years old, the Kannon statue still retains a majestic beauty.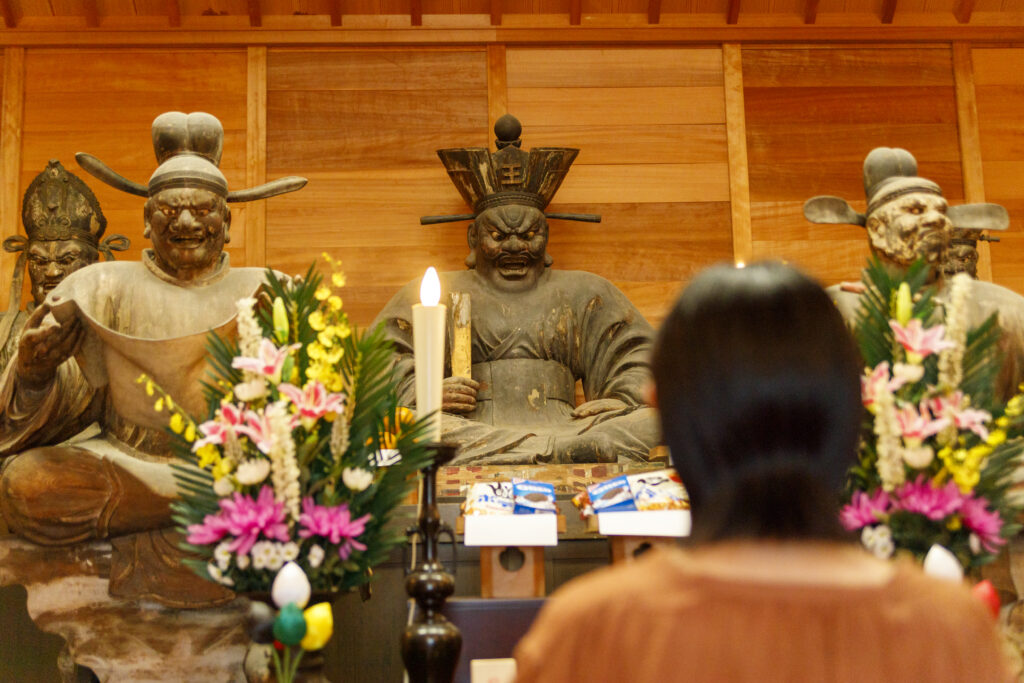 Also not to be missed are the five statues in the Enma Hall, which is a representation of the Court of Hell in Buddhist lore. Enma, the King of Hell, sits in the center of the hall wearing a large crown and an angry expression. His job is to judge the sins of the dead, and surrounding him are his scribes.


All these works were made in the Kamakura period (1185-1333), a time when the art of Buddhist sculpture evolved at a remarkable pace. The expressions on their faces look so realistic and the depiction of their poses are so dynamic, they look as if they could start moving at any moment. In addition to being works of art, they also vividly convey the beliefs of the people who in those days truly feared hell and prayed fervently for rebirth in paradise.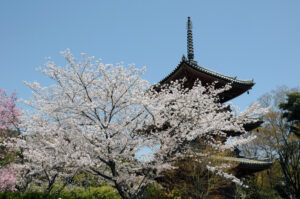 Hoshakuji Temple
Hoshakuji Temple is located on the south side of Mt. Tenno (270m) near Oyamazaki Town on the border between Kyoto and Osaka Prefectures. The temple is beautiful year round with cherry blossoms in spri …