1. Farm-to-table: Fresh Vegetables Straight from the Field
As we become more aware of food safety, food miles and other environmental aspects of eating, more restaurants are choosing to use local ingredients. Locally sourced vegetables are not only better for the planet but also fresher and sweeter. Restaurants are focusing on simple cooking that lets the natural flavors of the ingredients shine.
 Maizuru Fururu Farm (Maizuru City)
A Farmers Restaurant with an Ocean View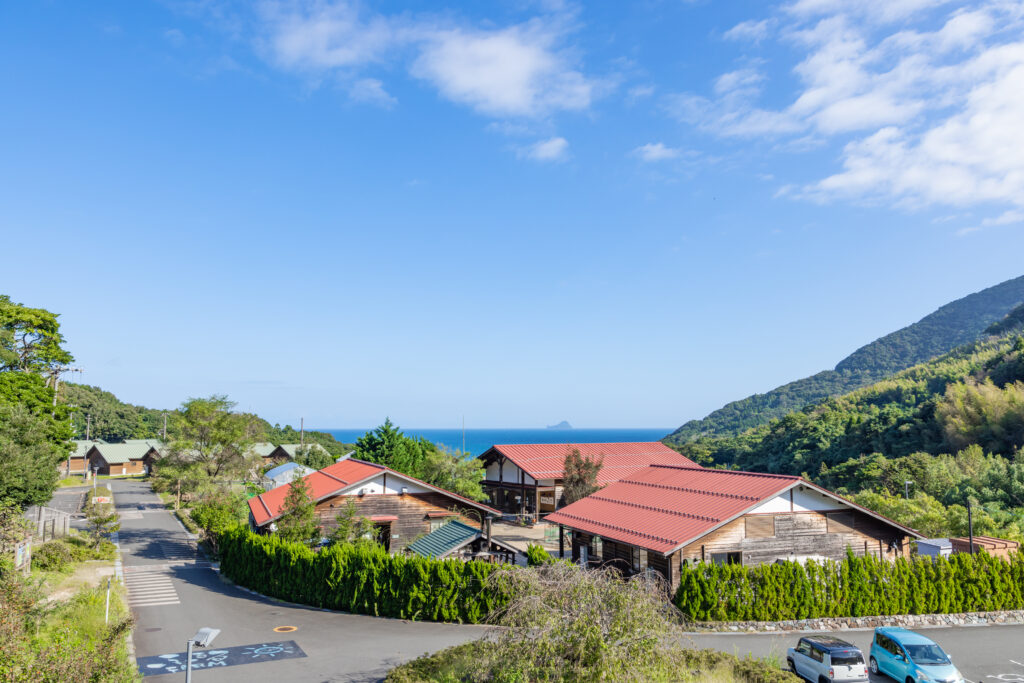 Maizuru Fururu Farm in northern Kyoto Prefecture is located on the Oura Peninsula that juts out above the port city of Maizuru. Blessed with fresh seafood from the Sea of Japan and rich natural environs that produce an abundance of fruit and vegetables, the area is a veritable playground for foodies.
The farm itself is an agricultural theme park with expansive grounds. The numerous facilities and attractions include an animal farm, two restaurants, a market selling local agricultural and marine products, a dessert shop, and gardens where the farm grows its own produce largely pesticide-free.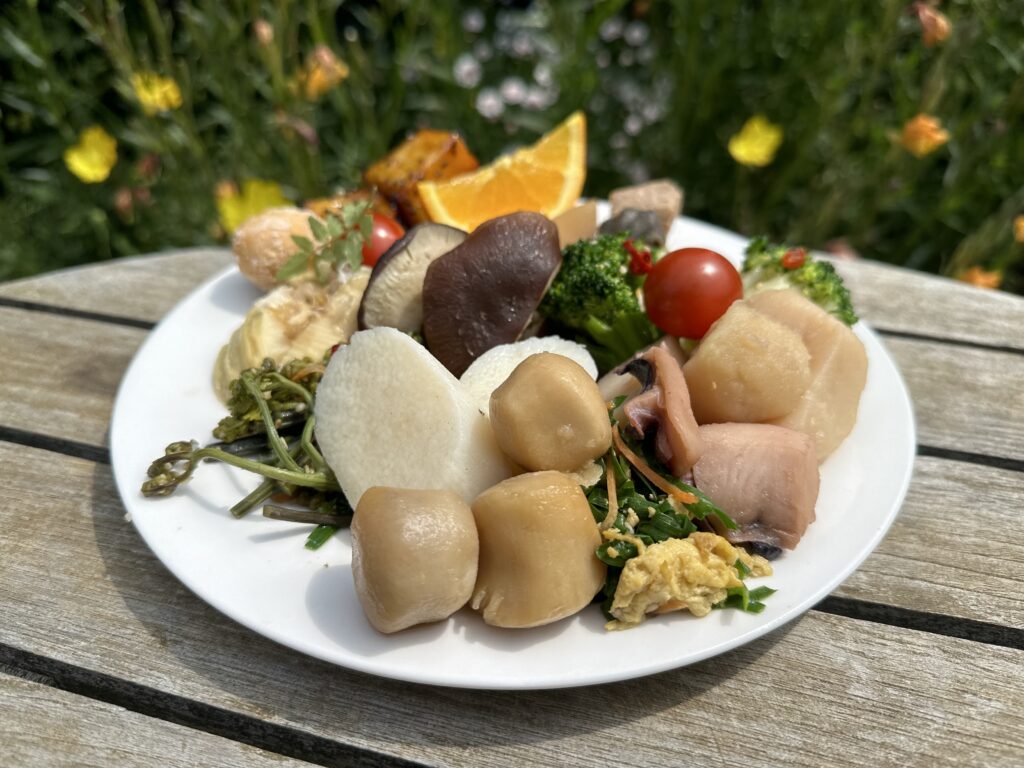 Particularly recommended is Fururu Farm Restaurant. The restaurant offers buffet-style dining with about 80 to 100 dishes made with local seafood and seasonal vegetables from Fururu and nearby farms, so you can feast on all the tasty goodness that Maizuru has to offer till your heart's content. The ingredients are all freshly picked or caught, as you can tell with just one bite!


Take in the beautiful view of the sparkling blue waters of Wakasa Bay from the restaurant and go for a post-dining stroll in the clean air of the farm grounds. The nourishing fare and soothing natural surroundings will refresh both body and soul.
Address: 60 Sezaki, Aza, Maizuru City, Kyoto Prefecture
Fururu Farm Restaurant Hours: Lunch 11:00 am – 3:00 pm (last orders 2:00 pm), Dinner (Saturdays only) 18:00 – 21:00 (last orders 19:30)
https://fururufarm.com/(Japanese only)
Maizuru Fururu Farm
Furufuru Farm is located away from Maizuru's city center, surrounded by mountains and the sea.
Multiple cottages are available for rent, and there are a variety of ways to enjoy your time here, from barbecueing to e-bike riding to stargazing.
The popular lunch buffet is hearty and sure-to-satisfy.
 Hito-to-ki Gallery Café (Kizugawa City)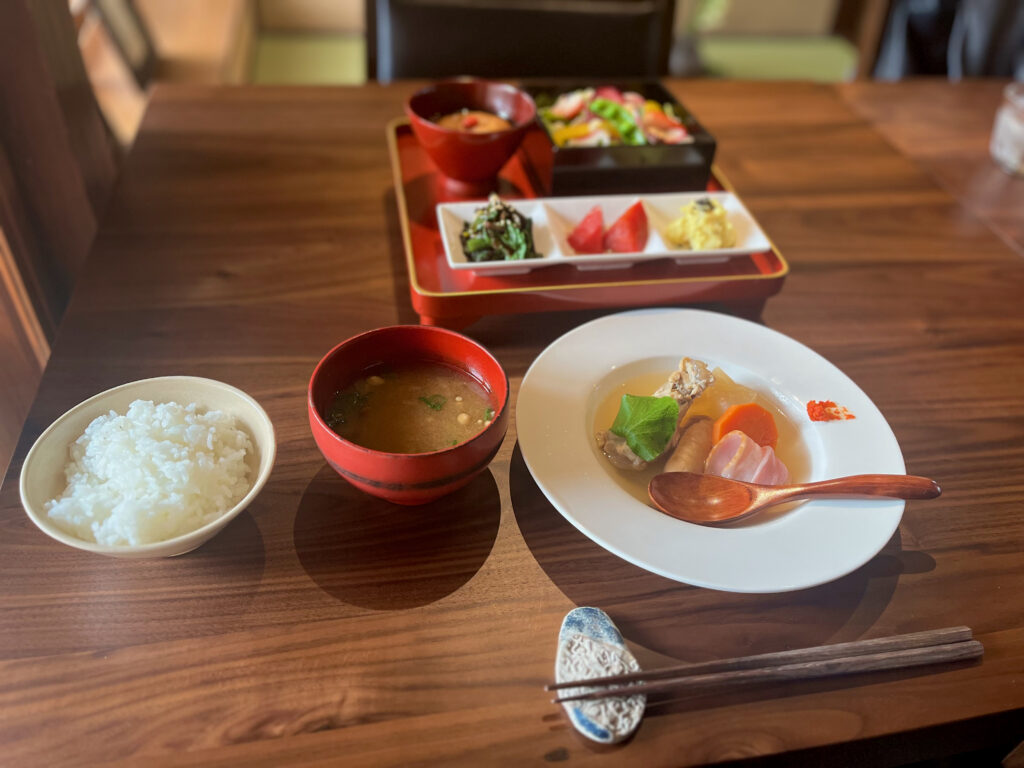 Vegetable-packed Lunches in a Casual Café
Kizugawa City in the southernmost part of Kyoto Prefecture is a historical area that was the location of the capital for a time in the mid-8th century. It's also known for agriculture. The banks of the Kizu River that runs through the city are fertile grounds for growing vegetables and rice, and hilly areas produce bamboo shoots, fruit and green tea. Don't miss out on sampling some of these local delights after exploring the area.
The popular Hito-to-ki Café is a great place to enjoy delicious local vegetables and rice. An old house-turned-café located in a sleepy residential area among tranquil fields, it has a relaxed atmosphere that feels like visiting the home of an old friend from the moment you take your shoes off to go inside.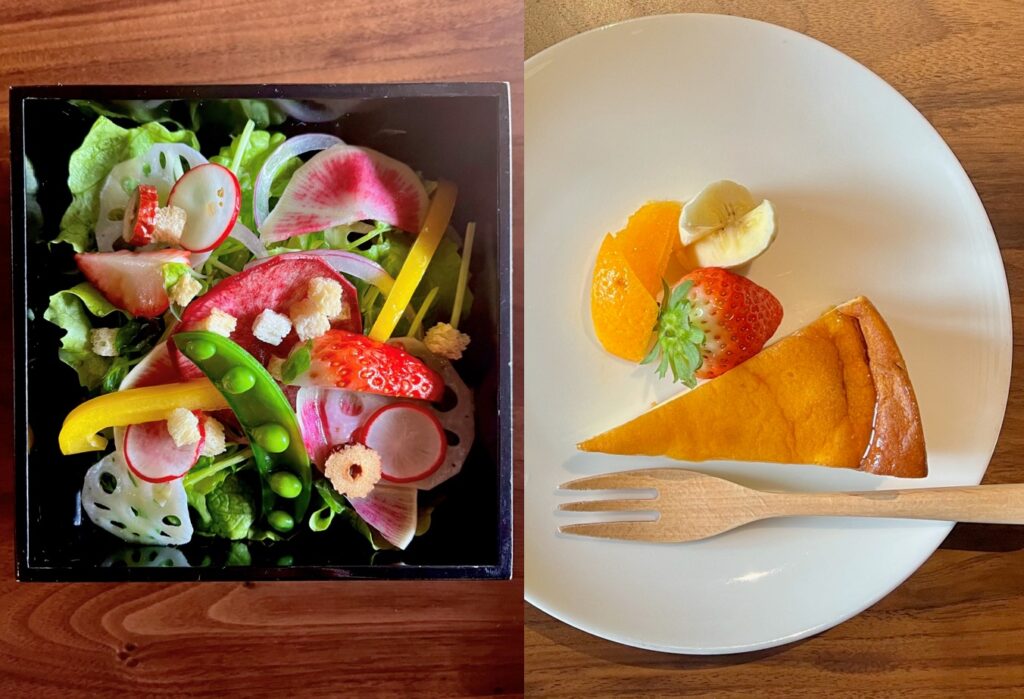 Lunch is cooked by the café owner Katsumi Morita. There are two options: a Japanese-style meal that includes a steaming bowl of Kizugawa Hinohikari rice; and a toast set with toast made from light, fluffy bread from a nearby bakery. Both sets allow you to enjoy plenty of seasonal vegetables from local farms.
The Japanese-style meal is a visual feast beautifully presented on shiny lacquerware that sets off the colorful vegetables and looks mouthwatering! The day we visited, the main dish was a Western-style version of oden, a traditional Japanese hotpot dish. Morita's iteration consists of chicken and vegetables simmered in a light, golden broth until they're so tender, they fall apart with chopsticks. It has a gentle, understated flavor that permeates the body and soothes the soul.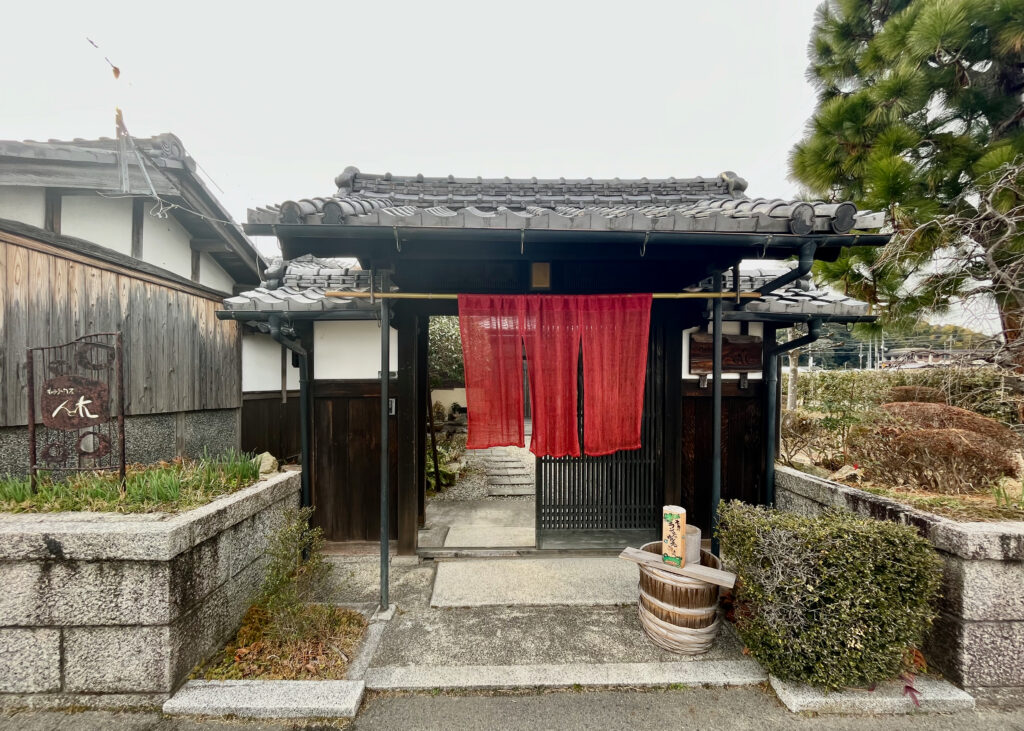 Dessert can be ordered for an extra charge. There are also arts, crafts and ceramic items made by local artists for sale in the café.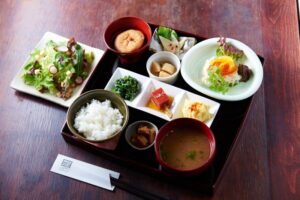 Hito-to-Ki Gallery Café
This old home-turned-café is full of people who go out of their way to visit for its lunch, made with Hinohikari rice from Kizugawa and rice from locally contracted farmers. Artist's pieces are also d …