Kyoto by the Sea
◆Taiza Onsen Sumihei

This traditional Japanese ryokan is the very epitome of luxury. It boasts award-winning interior design and delicious fresh seafood, plus plenty of cosy spots to relax and unwind. In addition to the onsen in the rooms, there are six open-air baths you can reserve for your private use. These have magical views out over the ocean and forested mountainside of the stunning San'in Kaigan Geopark, with each season bringing something unique to admire.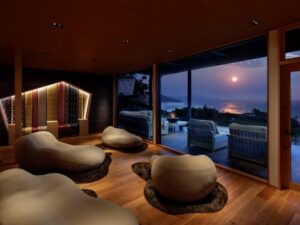 Taiza Onsen Sumihei
Sumihei is a private inn with 19 rooms, overlooking the stunning ocean views of the San'in Kaigan Geopark here in Taiza, which is famous for its rare taiza crab. Sumihei has received many awards for …
◆Kumihama Onsen Yumotokan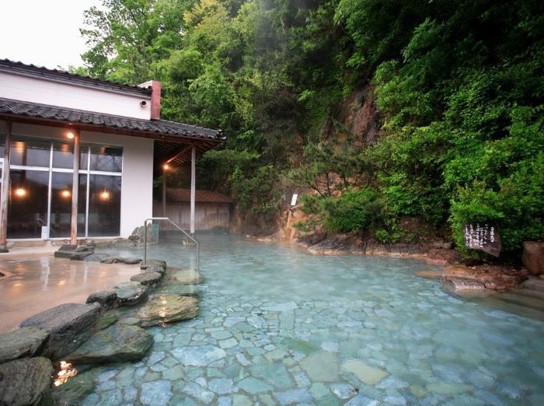 Popular with locals, this onsen provides plenty of space for you to relax in. The male and female baths each accommodate up to 100 people, and are overflowing with fresh, crystal-clear water. Both indoor and outdoor onsen are available, as well as a medicinal herb bath for extra health benefits. Combine your visit with fruit-picking activities or a full course meal of the chef's signature crab cuisine to really make the most of the experience.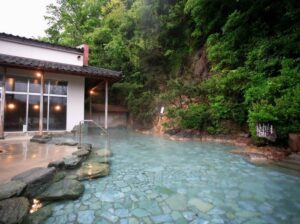 Kumihama Onsen Yumotokan
Located in the north of the Kinki region, Kumihama Onsen Yumotokan prides itself on its spaciousness, with separate indoor male and female baths that can each accommodate up to 100 customers. Both mal …

Picturesque and peaceful, this onsen has specifically designed its rooms to offer unbeatable views of the gorgeous Amanohashidate sandbar. It offers both indoor and outdoor hot spring baths, plus rejuvenating saunas and delicious ishigama (stone oven) cuisine that showcases local produce. As well as being just five minutes' walk from Amanohashidate Station, Monjusou is close to several famous temples and shrines. Ideal for unwinding after a day of sightseeing!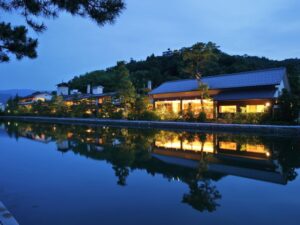 Monjusou
Get up close and personal with Amanohashidate at Monjusou, where all the guest rooms are designed for the best view possible overlooking the Amanohashidate sandbar with its pine trees. The story of th …

This oceanfront onsen was built in the shape of a ship to truly embrace its coastal location. Its idyllic open-air baths look out over the Sea of Japan, so you can daydream about far-flung adventures as your cares melt away. The resort's restaurant serves kaiseki meals in semi-private spaces, with each dish featuring carefully chosen seasonal ingredients. Another fabulous advantage of this ryokan is that the accommodation cost is inclusive of drinks at dinner, in your room, and in the café.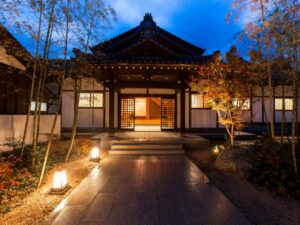 Kasyouen Hanare Kai
Facing the Japan sea, the Kasyouen Hanare Kai is a ryokan inn shaped like a ship. Using over 4297.5 square meters for 15 guest rooms, this luxurious space also has open air baths that look out to the …