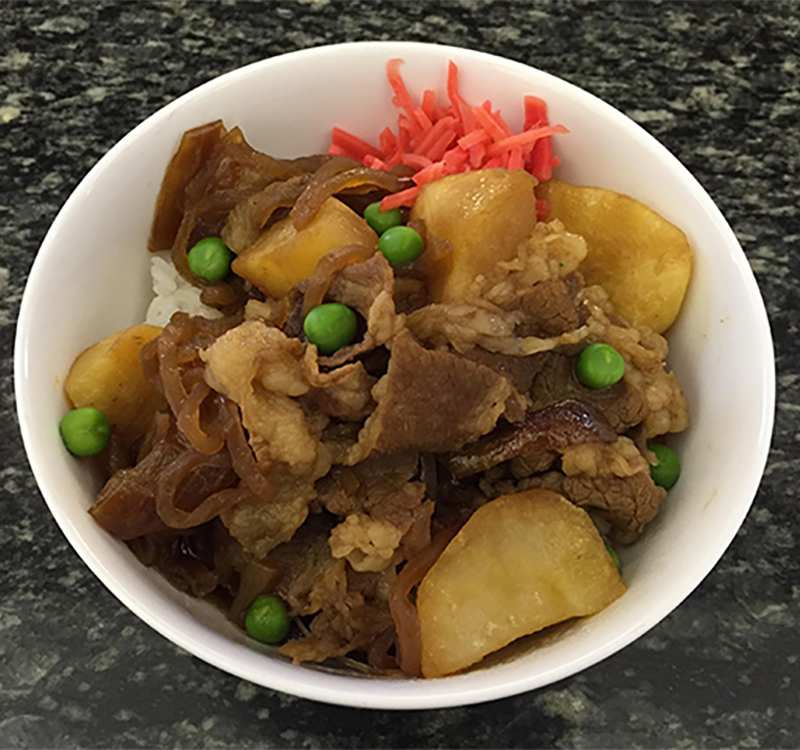 Imperial Japanese Navy Curry and Nikujaga Stew
Imperial Japanese Navy Curry and nikujaga is a popular local Maizuru dish. Imperial Japanese Navy Curry originated with the Imperial Japanese Navy, while nikujaga is a Japanese stew made with potatoes, onions, konnyaku noodles, and other ingredients. Maizuru has been called the birthplace of nikujaga, which was made when Heihachiro Togo, first admiral of the Maizuru navy, tried to cook beef stew. Enjoy the rich history and flavor of Japanese Imperial Navy Curry and nikujaga.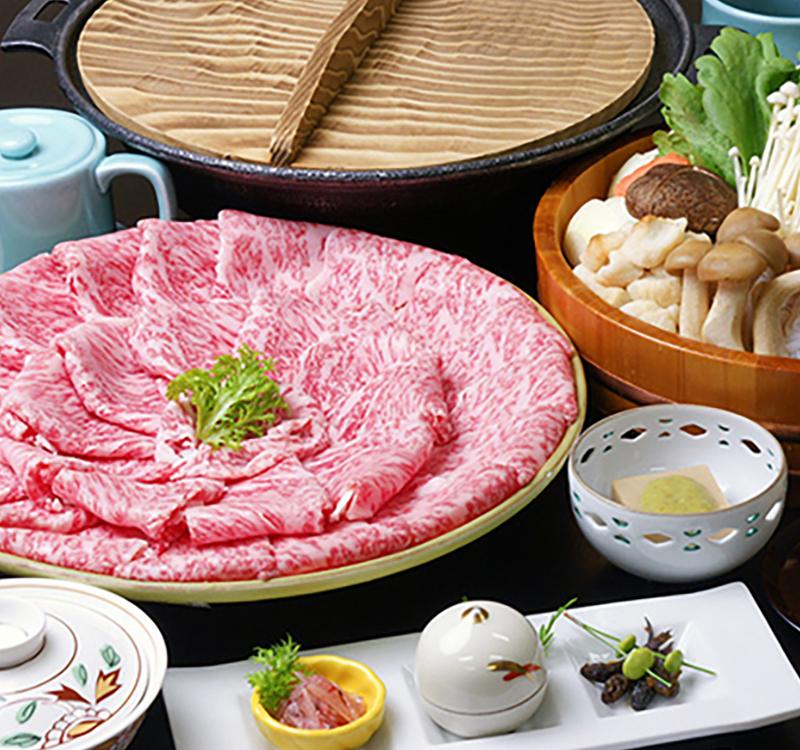 Game (Gibier) Cuisine
Gibier, or wild game cuisine uses wild deer, boar, and fowl meat as ingredients. Gibier food culture developed from the distant past from traditional cuisine of European nobility. The meat of wild animals raised in nature is low in fat and highly nutritious. Wild game is carefully prepared and cooked to create a rich, delicious dish that doesn't taste gamey.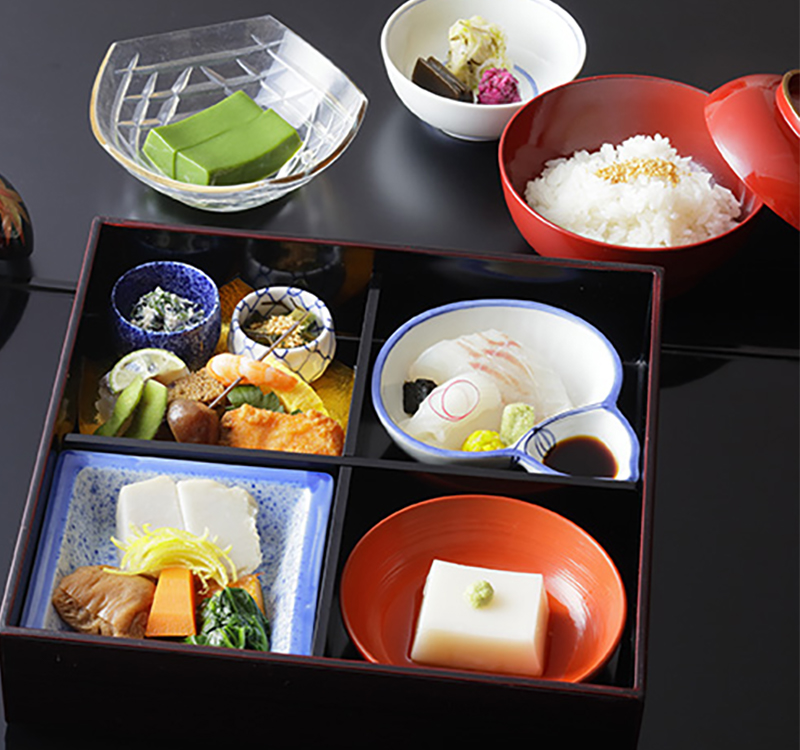 Shokado Lunch Box
A lunch box that uses a box-type container with high sides called a shokado. There is a cross-shaped partition inside, with each partition containing sashimi, grilled fish, boiled food, rice, or other visually sumptuous foods. The partitions give the lunch box an attractive appearance while preventing the flavors and aroma from the other dishes to mix with each other, thus making for a delicious meal. The name comes from a container divided into four that was beloved by Shojo, a monk who worked for Takimotobo, the chief priest of Iwashimizu Hachimangu Shrine.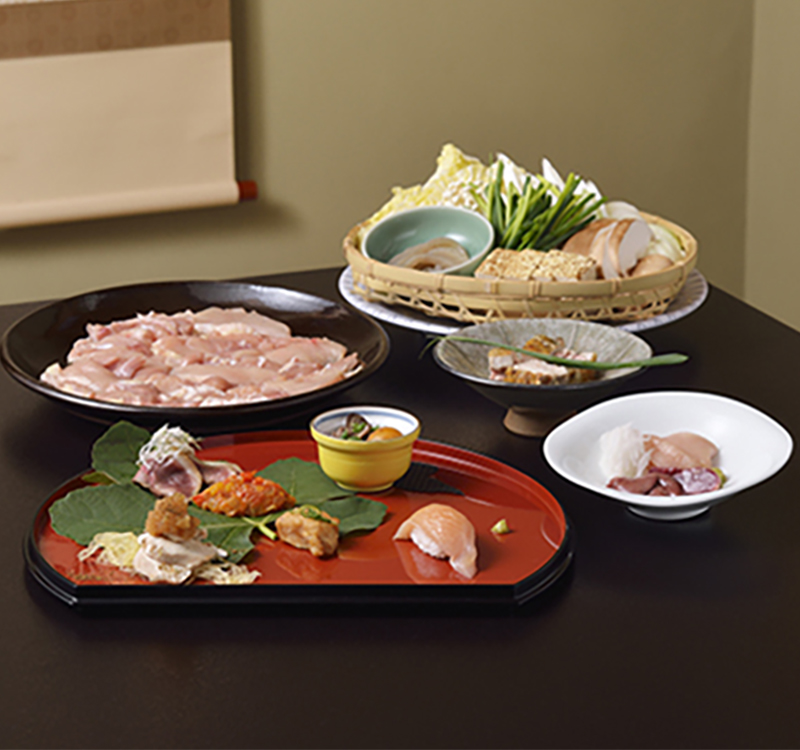 Pheasant Cuisine
Pheasant meat is a low calorie, high protein meat that has been used as an ingredient since ancient times. It is a high grade meat used in cooking and has been eaten by nobility since the Heian Period. It is sweeter and more fragrant than chicken meat, with a distinct flavor. Traditional dishes include pheasant stew, pheasant sukiyaki, pheasant rice pot, and pheasant soba noodles. Restaurants specializing in fowl with fresh meat from pheasants raised outdoors offer dishes that bring out the delicious flavor of pheasant meat.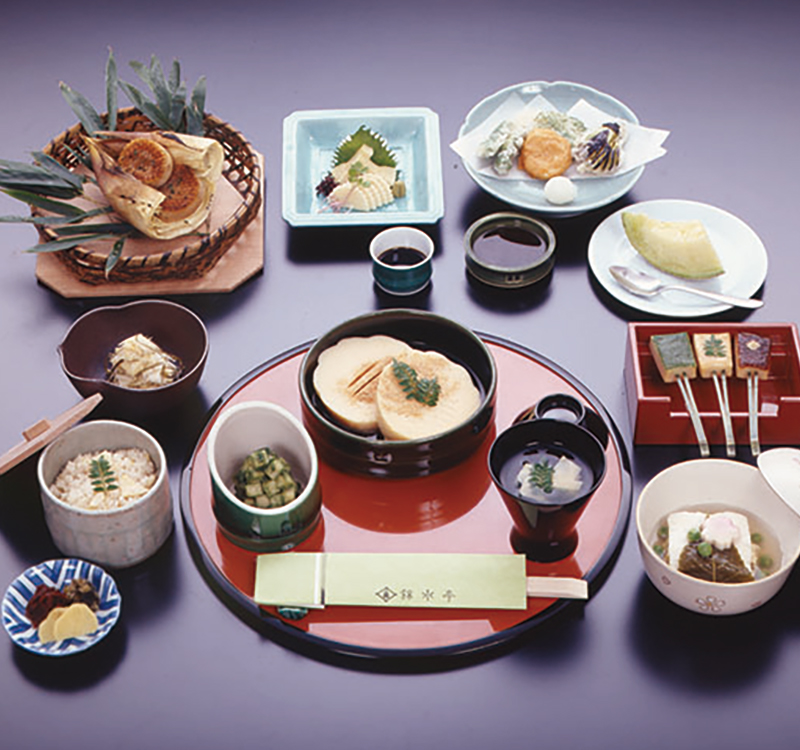 Bamboo Shoot Cuisine
Of the many Spring vegetables available, bamboo shoots in particular evoke feelings of Spring. Since ancient times, Otokuni in Kyoto Prefecture has been famous as a production center for bamboo shoots. Grown from the soil of carefully maintained bamboo groves and high quality water, Otokuni bamboo shoots are soft and sweet. Bamboo shoots first appear here around mid-March and are used in sashimi, dengaku, tempura, rice, and a variety of other dishes to add a seasonal taste and aroma.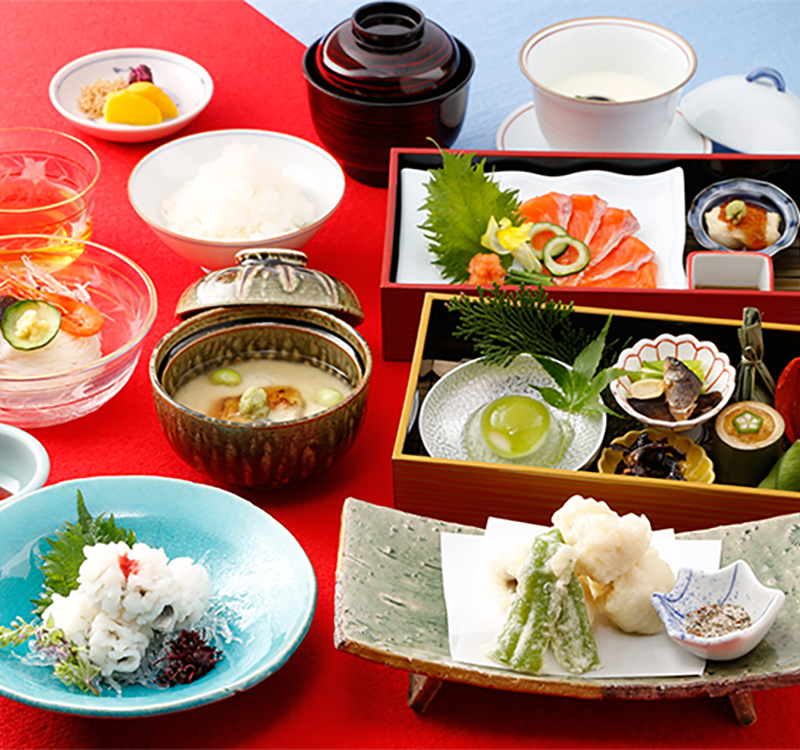 Kyoto Cuisine
Traditional Kyoto cuisine generally consists of seasoning made from a delicious dashi (broth) and a course of one soup and three dishes. It combines the courtier's banquet, the warrior's hearty haute cuisine, the temple's lenten fare, the kaiseki cuisine associated with the tea ceremony, and fish dishes. Enjoy food prepared by chefs whose technique and aesthetic have been honed to perfection with your eyes, your tongue, and all your senses.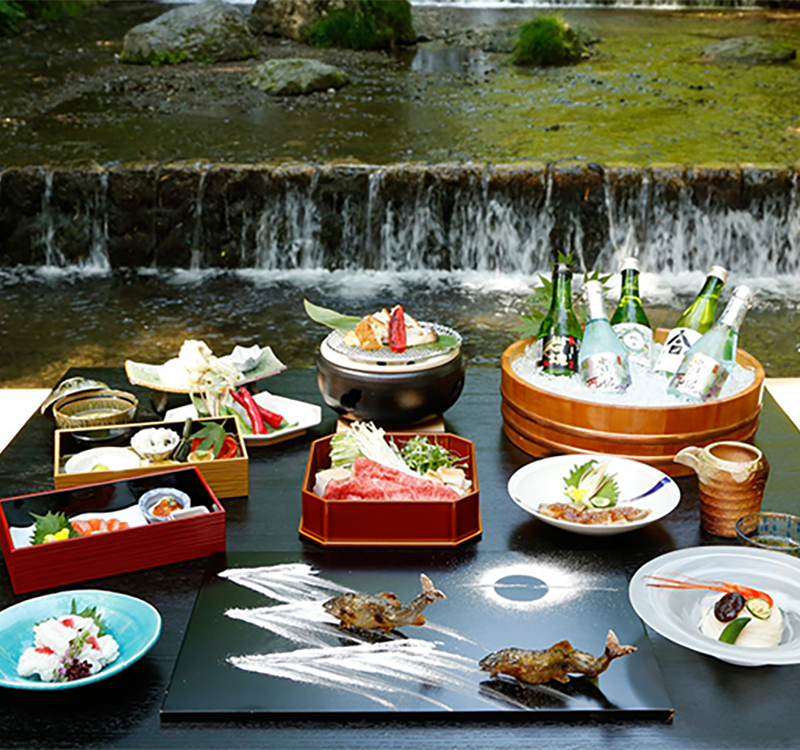 Food served on decks over the river
Kawadoko cuisine is a staple of Kyoto summers. Restaurants and teahouses serve food on decks built over rivers or outside with a view of the river so you can enjoy the scenic view and the cool breeze the river brings. Kibune and Takao offer some of the farthest spots for kawadoko cuisine, and here you can enjoy Kyoto cuisine, seasonal sweetfish, and dishes made from local ingredients in a natural outdoor setting.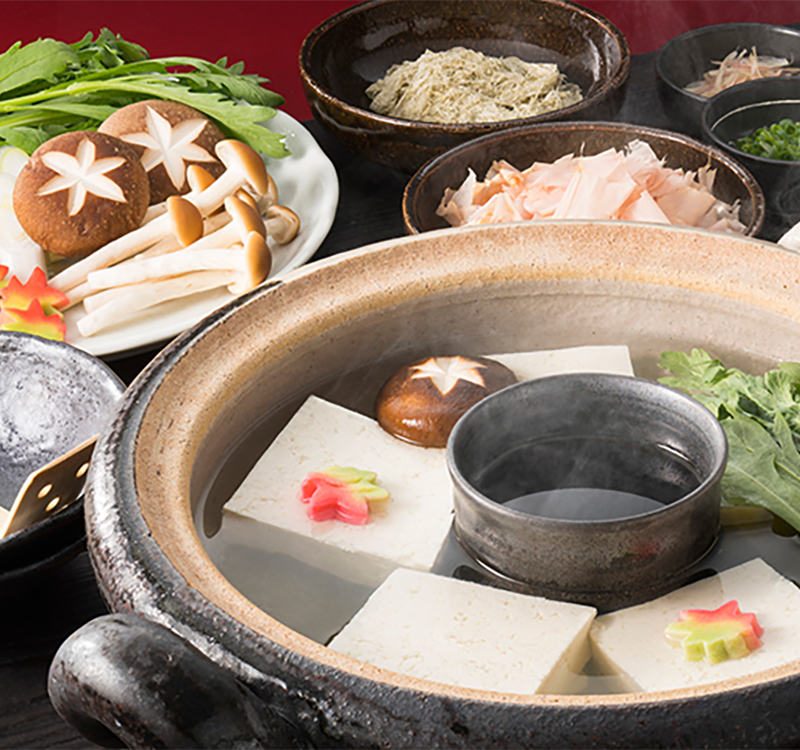 Yudofu-style tofu cuisine
Yudofu is a type of stew using tofu and is a winter staple in Kyoto. It's a simple dish that uses just tofu, water, kelp, and a dipping sauce. The kelp is laid on the bottom of the stewpot, then tofu is added and heated, after which it is taken out and eaten together with the dipping sauce. Kyoto is blessed with good quality water so there are a variety tofu based cuisines to choose from, but the distingushing feature of yudofu is that you can enjoy the deliciousness of tofu all by itself.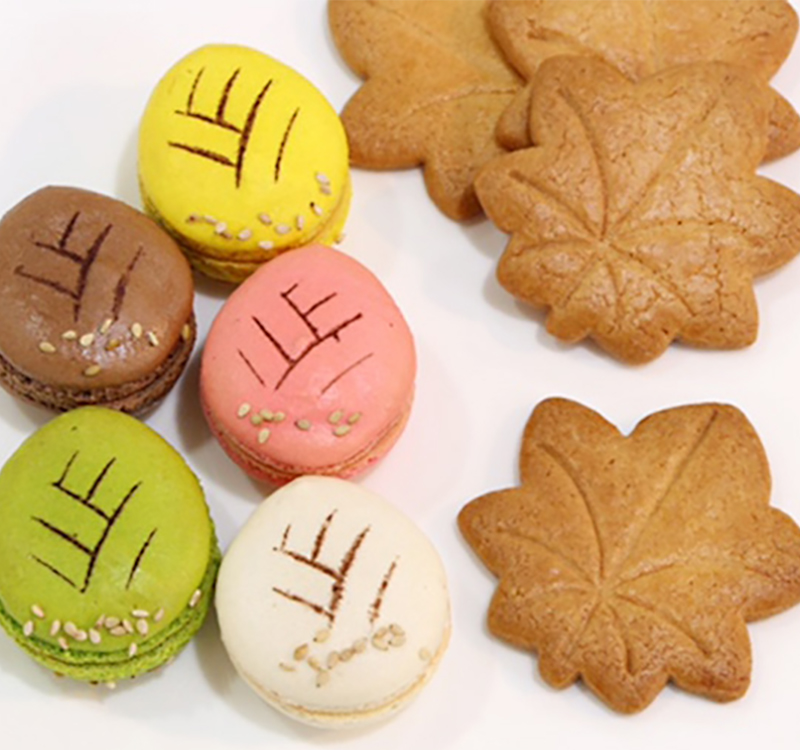 Bamboo shoot sweets
Bamboo shoot macaroons are a local Nagaokakyo specialty, a new kind of confectionery that looks just like the bamboo shoots it uses. They won the grand prize in the local Nagaokakyo sweets competition, and local cake and tea shops in Nagaokakyo are making bamboo shoot macaroons with their store's own unique twist. Enjoy these colorful bamboo shaped confectioneries and their different aromas and textures. You'll also find bamboo shoot flavored bean wafers, bean breads, and so on.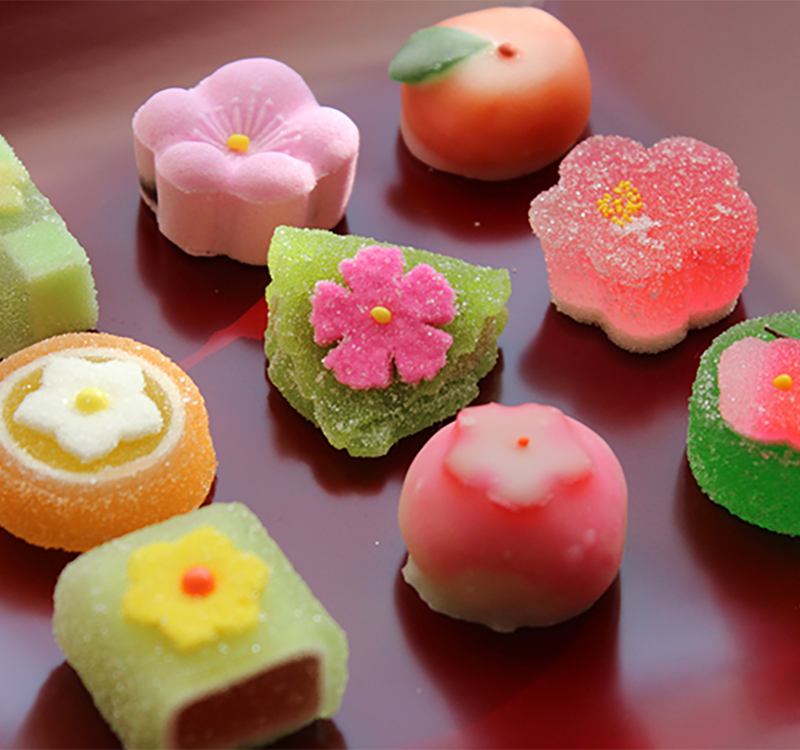 Kyogashi
Kyogashi is confectionery used by the Imperial court, nobles, in temples and shrines, tea houses, and even in festivals and ceremonies. They are designed to be enjoyed by all the senses: to have their color and shape admired by the eyes, their taste linger on the tongue, their aroma tickle the nose, and their name delight the ears. Kyogashi has a deep relationship with tea ceremony and its appreciation of the changing seasons, and it developed as confectionery to welcome the seasons. It uses seasonal ingredients and its colors, shapes and names are designed to welcome the seasons.
Shops where you can find it