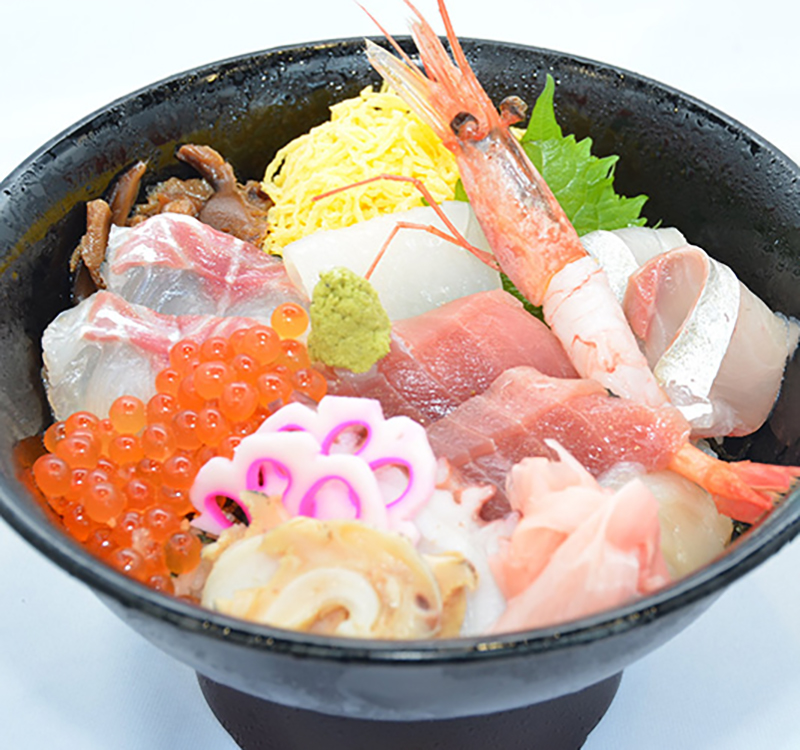 Tango ingredients
The Tango region is blessed with fertile waters and land, and there are various legends and myths here regarding the origins of Japanese food. Tax documents from the Nara Period show that red rice (an ancient variety), salmon, and other foods were transported from Tango to Heijokyo. Here you can enjoy nationally renowned seafood and vegetables, from Taiza crab, Iwagaki oyster, winter yellowtail and others, to meat, rice, vegetables, and dairy products.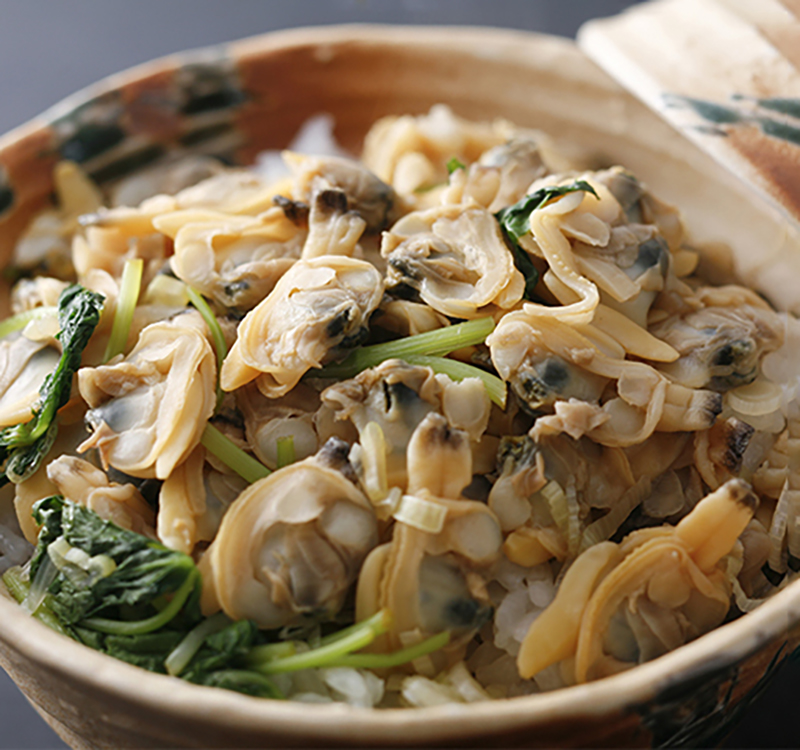 Clam Rice Bowl
An Amanohashidate specialty piled with clams harvested in Amanohashidate. Amanohashidate clams are large and very flavorful. Clam rice bowls use simple seasonings of kelp and soy sauce to let you enjoy the flavor of the clams themselves, and their aroma and flavor are brought out with every bite. Gaze out at Amanohashidate, which is one of Japan's three most famous scenic places, while enjoying a clam rice bowl is a special treat.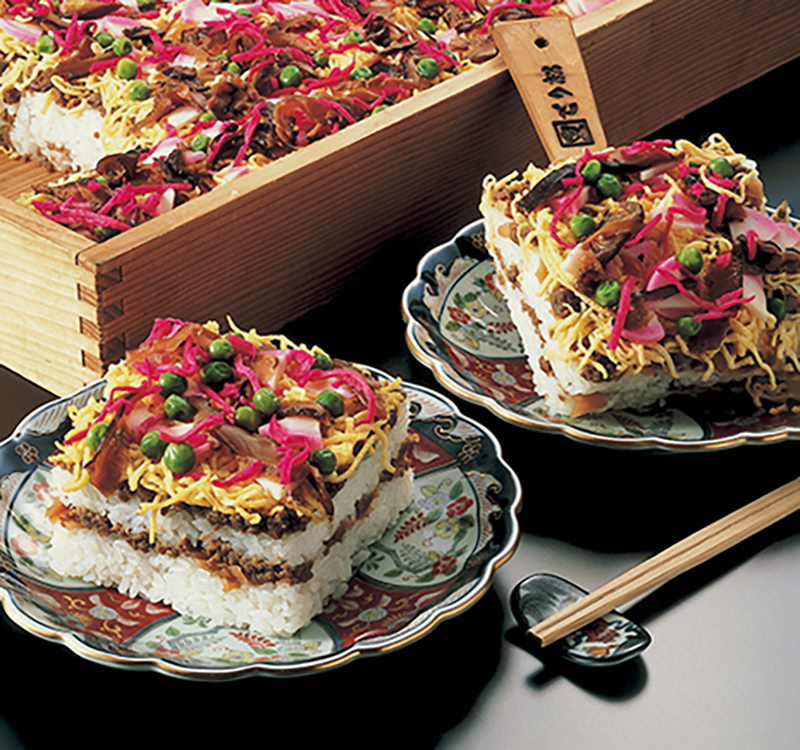 Tango Barazushi
You'll find barazushi everywhere in Tango. It's a local dish made in every Tango household on festivals and special occasions. Sushi rice is spread on the bottom of a shallow wood box called a matsubuta and topped with sweet and salty stir-fried minced mackerel, thinly sliced omelet, red pickled ginger, fish cake, and shiitake mushrooms. The dish is divided up with a wooden spatula and served. Enjoy its rainbow of colors, variety of ingredients, and rich flavor.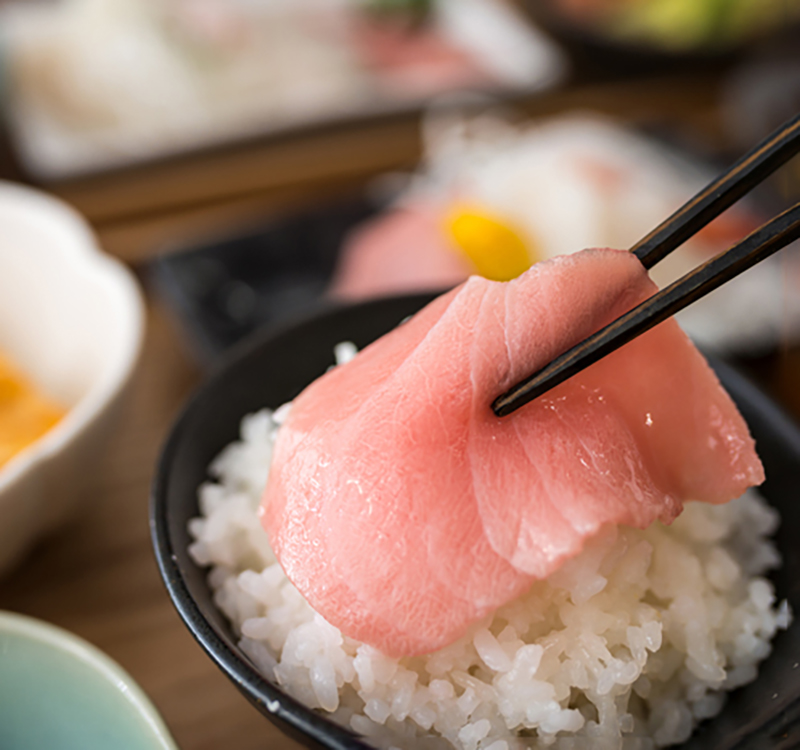 Fishing Harbor Meal
Harbors in Ine, a town facing the Japan Sea, offer freshly caught yellowtail, horse mackerel, squid, and other seafood that are cooked either as sashimi, or are grilled or stewed, or made into tempura. The real pleasure of fishing harbor meals is enjoying seasonal fish at their most delicious. You'll love the freshness, variety, and quantity offered. Enjoying the kind of views of a fishing village that only Ine has to offer from tables set up at the harbor while savoring your meal is a real treat.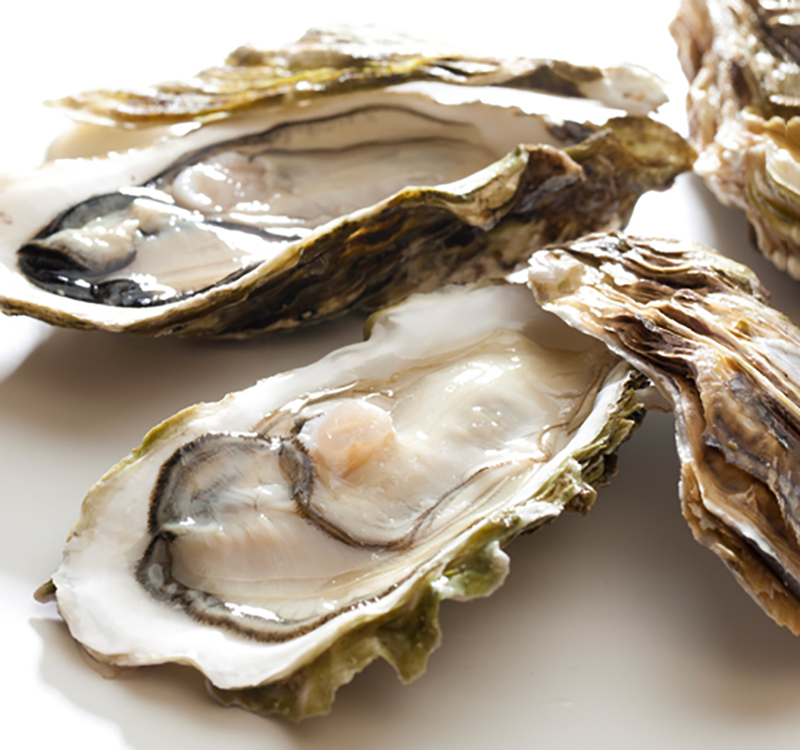 Rock Oyster Rice Bowl
A hot rice bowl piled high with large Maizuru oysters cooked with egg. There are three requirements for a Maizuru iwagaki (rock oyster) rice bowl. The first is the use of Maizuru iwagaki oysters and fish cake. The second is that the texture of Maizuru iwagaki oysters not be lost. The third is that it should be something delicious that people would want to eat it again. Enjoy the rich flavor and texture of a rock oyster rice bowl that uses nutritious oysters from Maizuru Bay.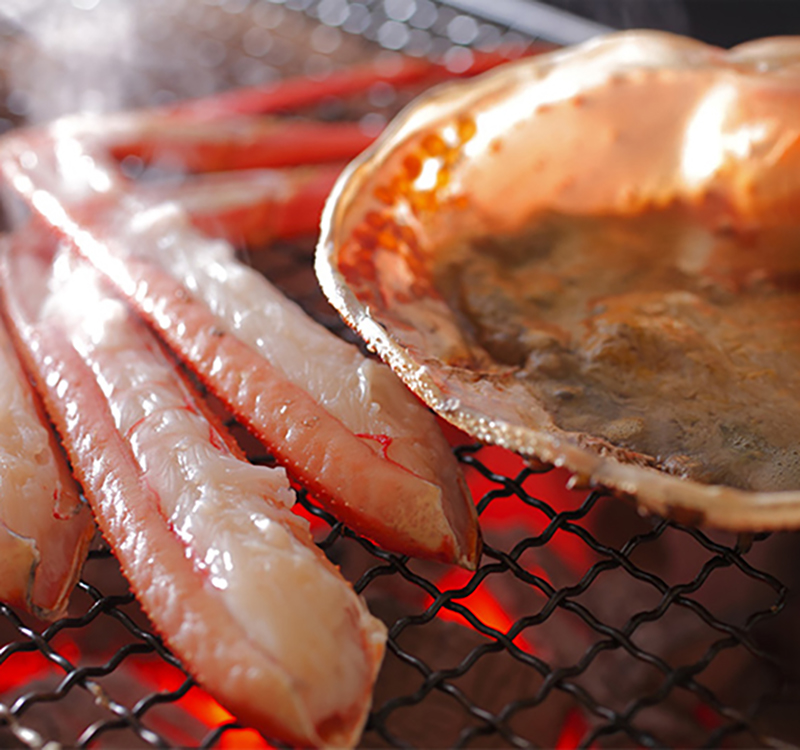 Taiza Crab Cuisine
Matsuba crab (snow crab) is a winter food in Tango. Matsuba crab caught in Taiza Port on the Tango Peninsula is called Taiza crab, and it ranks top in quality and flavor. Catches are small though, so it has been called a "phantom crab" as well. Once fishing season begins you can enjoy the flavor of extraordinarily fresh Taiza crab at accommodations on the Tango Peninsula.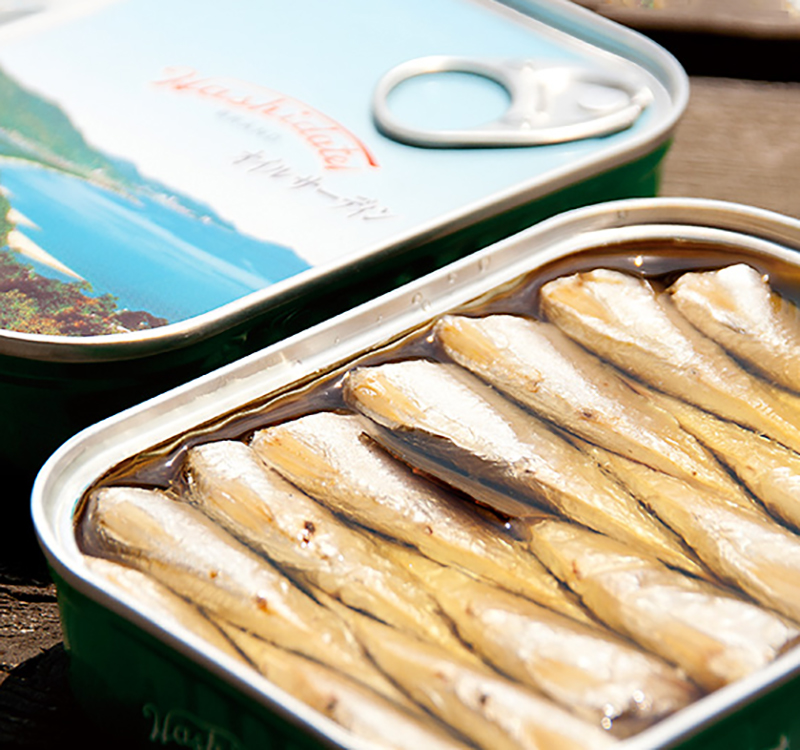 Oil Sardines
Fresh Japanese anchovy, caught in the seas near Tango in Kyoto, are carefully soaked one-by-one in oil. They are lightly salted so as not to harm their original flavor to create an elegant taste. The oil they use is a light vegetable oil, and so the fish don't taste oily. Enjoy them straight out of the can in salads or as a snack, or fry them or use them as a delicious ingredient in your next meal.
Shops where you can find it