Yuhigaura (夕日ヶ浦)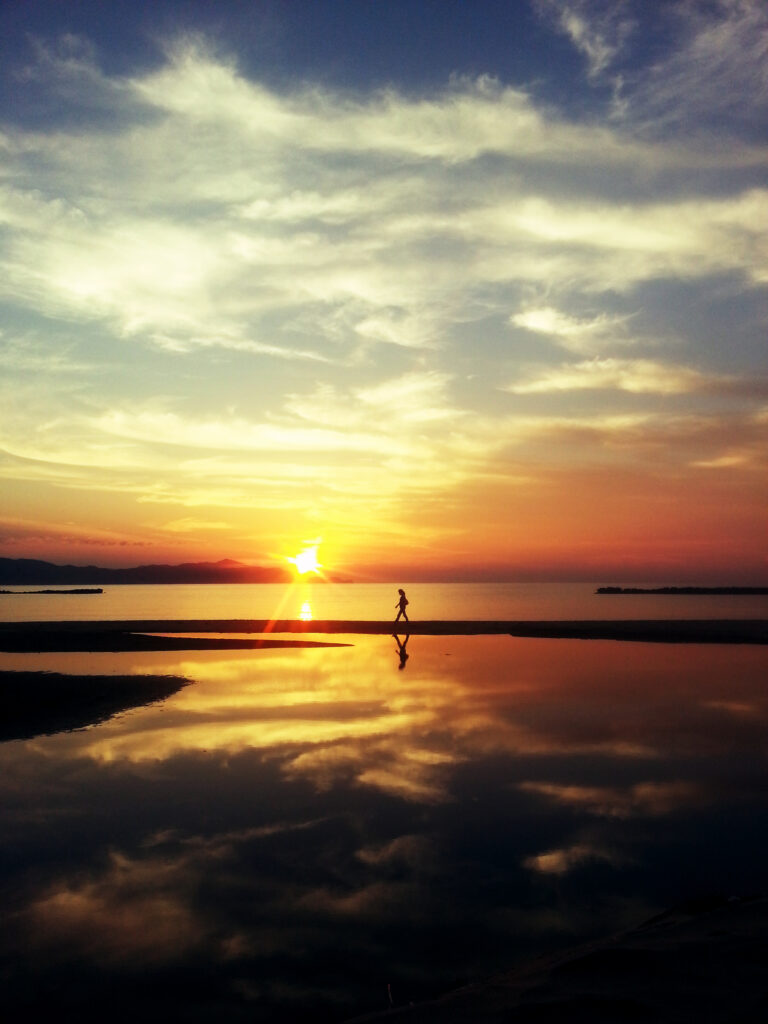 Meaning "sunset" in Japanese, it's no surprise that Yuhigaura is known as one of Kyoto's most beautiful beaches to head to for an unforgettable view of the sun dipping its golden light into the glistening horizon. Fine white sand and a shallow crystal sea grace the entire beach, but the most romantic (and irresistibly Instagrammable) spot to enjoy as the sun sets is Yurari swing. This beachside structure is made from driftwood and quickly became popular thanks to people sharing their dreamy sunset shots on social media. The best way to get here is by renting a bike from Yuhigaura-kistu Onsen Station (¥500 for the whole day, link in Japanese) so you can enjoy the fresh sea breeze and scent of the coastal pines as you cycle.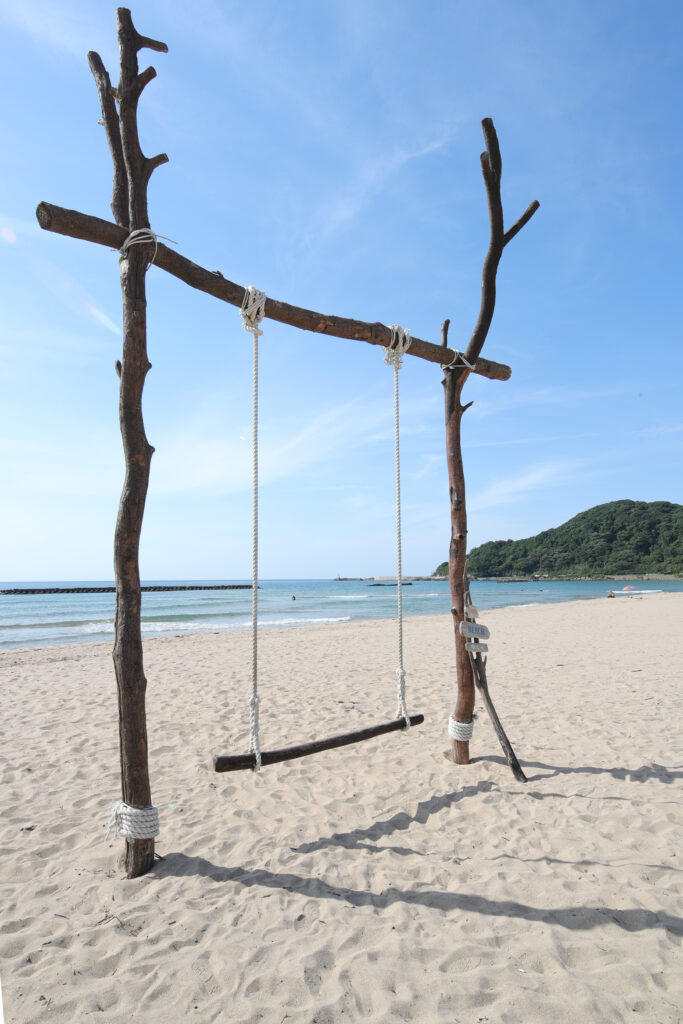 If you've got time before sunset, drop your bike off a little further down the coastline at 135 ° EAST (website is Japanese) and swap your wheels for a surfboard. Surfing classes are held here daily and it's especially suitable for beginners since the beach is a sand break, meaning a soft sandy sea bed rather than sharp coral or rocks. A two-hour class is ¥2,000 including wetsuit rental, and then ¥4,000 for the day. More experienced surfers can rent a board here for ¥1,000 and hit the waves solo. If surfing's not your thing, SUP experiences (stand up paddleboarding) are also available for ¥3,000. SUP is a gentler way to glide along in a group and soak up the coastal scenery.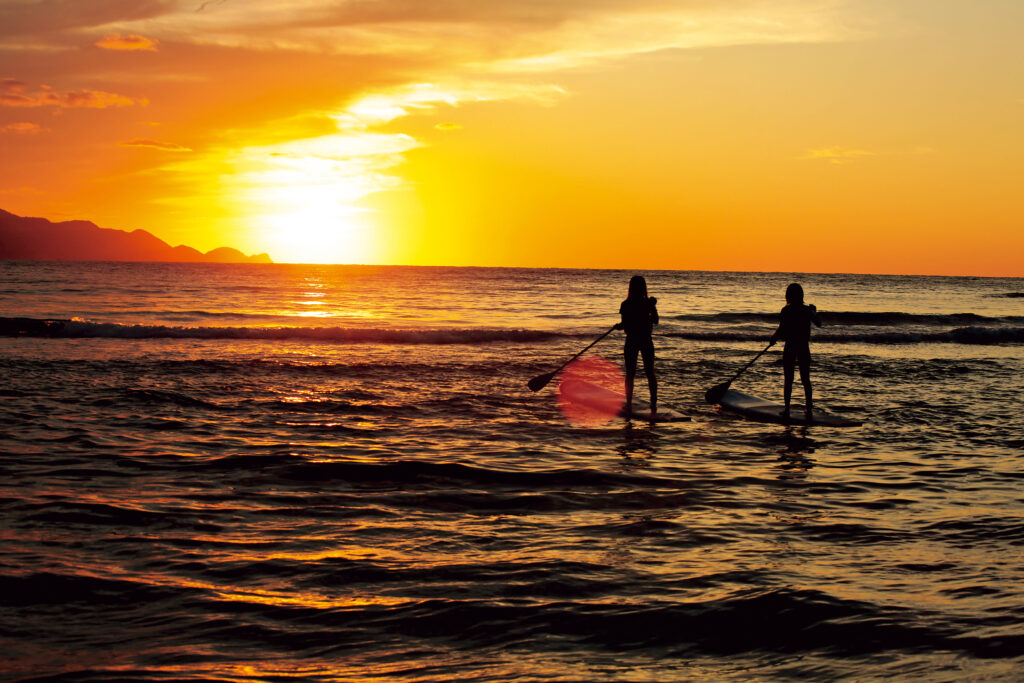 Access:
Parking Fee Daytime (During beach season): ¥2,000
Parking Fee Overnight (2 days, during beach season): ¥4,000
Bicycle rental: ¥500 per day
From Kyoto Station: Via limited express train: 3 hours 25 mins, ¥3,500, until Yuhigaura-Kitsuonsen Station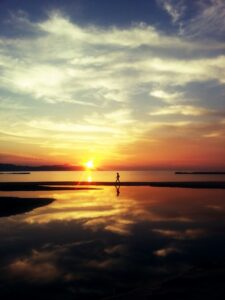 Hamazume Yuhigaura Beach
Located in Kyoto Prefecture's Kyotango City, Hamazume Yuhigaura Beach is a long beach stretching 8 km from Shotenkyo Kazuranohama Beach.
The beach is one of Japan's 100 Locations with White Sand and Pine Trees, and has fine white sand that stretches for miles, with beautiful, shallow and very transparent water flowing alongside.
The name "Yuhigaura" means "sunset bay" in Japanese, and as the name would suggest, it is a perfect location for watching the sunset, with benches provided on Sunset Street (Yuhi-no-Michi) along the beach to relax.
Also, since the spring of 2017, a beachside swing called "Yurari" ("swaying" in English) made from driftwood has been built on the beach every summer. It has become famous in recent years through its popularity on social media.